There's only one week left until #GivingTuesday! Following Black Friday and Cyber Monday, what better way to start getting into the holiday giving-back spirit?
On Dec. 1, 2020, here's how your contribution will benefit California's forests:
Like most conservation groups we have of course played mostly defense since the election of Donald Trump. As you know, the threats to our mission objectives have been broad-ranging and relentless. Over the coming year we have a lot of work to do to repair the damage from the weakening of the National Environmental Policy Act (NEPA) and the Endangered Species Act (ESA).
In a climate of increasing concern about

wildfire

we are involved in virtually every major relevant discussion and forum in Sacramento. We will continue to fight industry propaganda that pushes for destructive practices such as "salvage logging" and biomass incineration for electricity. We will call on legislators to emphasize

home hardening

and reducing flammability in the Wildland Urban Interface close to homes and communities. And we'll engage in discussions about how to save and retain more

big trees

on the landscape— which cool and retain moisture making forests better at reducing the spread and intensity of wildfire, not to mention their habitat and recreation values.
At all levels we'll push for exciting and visionary measures such as corridors legislation, 30 X 30, and state- and county-level groundbreaking reforms.
For the forests,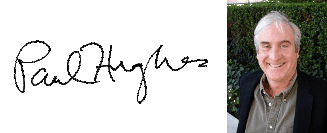 Paul Hughes
Executive Director
Forests Forever