It has been called "the most significant step toward national wildlife conservation in decades."
Visionary new legislation that would effectively expand wildlife range and accessibility across entire regions of the U.S. has begun its march toward becoming law.
The Wildlife Corridors Conservation Act (H.R. 2795 / S. 1499) would establish protected swaths of land that would allow wildlife to move between wilder and/or stronger-protected core areas. This would greatly expand the range of resources available to plants and animals, many of which face grave peril due to global warming and ever-expanding development of freeways, cities and farms.
Contact your elected officials today and urge them to add their names as cosponsors of this powerful new legislation.
The coronavirus pandemic has brought the United States historic challenges: We find our society faced with a first-order public health emergency as well as an economic calamity not seen in decades. Evident in many ways too is the linkage between the imperiled natural world and human physical and mental well-being.
The Wildlife Corridors Conservation Act, which boasts bipartisan support, is the most sweeping and highly regarded public policy initiative in many years. It would direct federal agencies to designate National Wildlife Corridors, which would allow wildlife to find food, water and mates across an expanded range and to adapt to environmental changes and maintain genetic diversity.
This legislation can be harmonized with construction of innovative wildlife crossings—overpasses and underpasses—in infrastructure measures now before Congress, stimulating economic and job growth at a critical time.
Tell your members of Congress to strongly support the Wildlife Corridors Conservation Act, to rebuild and strengthen America-for people and for wildlife.
For the forests,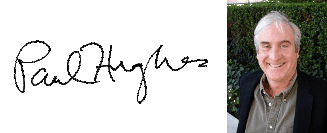 Paul Hughes
Executive Director
Forests Forever
The language and status of S. 1499 may be found here.
Read about H.R. 2795's recent passage out of the House Natural Resources Committee.
Here is a simple rundown of the core-corridor-buffer conservation concept, a relatively new idea that is quickly gaining support.