From the global to the local scale, the desperate plight of Earth's beleaguered natural ecosystems is becoming more obvious with every passing year.
In 2019 the United Nations released a sobering report: About one million species of plants and animals worldwide are threatened with extinction.
In California we lost over a million acres of natural lands from 2001 to 2017 alone. Freeways, cities, farms, and industrial development have placed at least 686 species at risk of extinction in the Golden State, with two-thirds of our native plants set to lose most of their range over the next century.
A bold new Assembly bill would do something about that. A.B. 3030 would set the state on a path to preserving 30 percent of California's natural lands and fresh and ocean waters by 2030—"30 By 30."
Tell your legislator to support Assembly Bill 3030 today. It is past time for a sweeping conservation vision to guide our course for the future.
California has long been a world leader in environmental and conservation policy. Currently about 22 percent of the state's lands and 16 percent of its coastal waters enjoy some level of protection of their natural values.
The bill does not prescribe any one set path to attaining preservation. Instead it calls for working with the federal government, as well as local and indigenous communities and private landowners, to achieve the bill's inspiring aims.
The potential for attaining a 30 percent conservation goal is undeniable: Only a unifying policy goal is now needed to give Mother Nature the break she needs.
Let's make A.B. 3030 the law.
For the forests,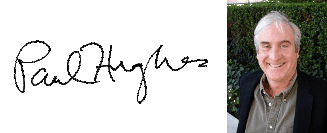 Paul Hughes
Executive Director
Forests Forever