pictured: California brown pelican in breeding plumage
Legislation that would directly and fully reverse Donald Trump's recent evisceration of the Endangered Species Act (ESA) needs our strong support.
The "Protect America's Wildlife and Fish In Need of Conservation Act of 2019," better known as the "PAW and FIN Conservation Act of 2019," was introduced in the U.S. House of Representatives in September. H.R. 4348 would repeal the rules the Trump Administration rolled out, which greatly weakened this highly effective act.
Contact your senators and representative today and urge them to cosponsor (or thank them for cosponsoring) this key legislation.
In August, Interior Secretary David Bernhardt announced rules that restricted protections for species listed as Threatened, made removal of species from the Endangered list easier, and allowed economic assessments to become a pivotal part of the process for determining whether a species can or cannot be listed under the act.
The rollback cleared the way for increased logging, roadbuilding, mining, ranching and other extractive activities. One of America's most popular laws, the ESA has prevented the extinction of the bald eagle and 99 percent of the species afforded its protection.
"We are in the middle of an extinction crisis and... Trump is bulldozing the most important tool we have to protect endangered species," said H.R. 4348 author Rep. Raul Grijalva (D-NM).
A Senate version of the bill, S. 2491, also known as the PAW and FIN Conservation Act of 2019, is gaining momentum in that chamber.
Let's completely reverse the Trump administration rollback of our endangered species protections! Take action now to pass the PAW and FIN Conservation Act in both House and Senate.
For the forests,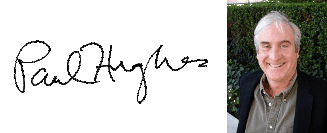 Paul Hughes
Executive Director
Forests Forever