It has been called the "Magna Carta" of American environmental-protection laws. But it is now under the gravest threat it has faced since it was signed into law over 50 years ago.
The National Environmental Policy Act (NEPA) of 1970 has shone a light on unnecessarily environmentally destructive and poorly thought-out federal projects, often improving them by mitigating or eliminating their environmental harm, and in many cases streamlining them or identifying less-destructive alternatives altogether.
But the Trump administration recently unveiled proposed rule changes that would shake this pillar of protection of the safety and well-being of millions of Americans, not to mention pose harm to wildlife and the health of ecosystems.
We must act now to turn back this unprecedented threat to NEPA!
NEPA requires that the potential environmental impacts of federal taxpayer-funded projects be evaluated and that steps be considered to mitigate environmental impacts, as well as identifying out-and-out alternatives to the project, if any.
Beyond this prudent common-sense approach the act makes information about the proposed projects available to the American public and gives us all an opportunity to knowledgeably weigh in on the projects and, if necessary, challenge them.
However the Trump administration is proposing an array of rule changes that would weaken NEPA beyond recognition. These rule changes include setting aside the NEPA review process with Congressional waivers or the creation of overly broad "Categorical Exclusions," severely curtailing the range of project alternatives and impact-reduction measures to be considered, and much more.
We can stop this wasteful and harmful set of steps by submitting public comments by Mar. 10. Together we can save NEPA!
For the forests,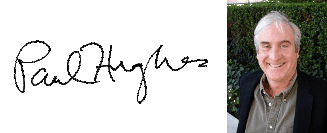 Paul Hughes
Executive Director
Forests Forever