Recent resumption of logging activities by CalFIRE at Jackson State Forest sent shock waves through the forest-defense community and left no doubt: The State of California must impose a moratorium on all such activities at Jackson now.
Contact your legislators and other state officials and demand that they halt all logging and related activities at Jackson immediately.
Defenders of the publicly owned 49,000-acre redwood forest in Mendocino County on Aug. 24 learned that the agency planned that same week to resume logging activity on four large parcels in the forest.
This came at the very time when CalFIRE and tribal representatives were in the middle of government-to-government discussions, begun some six months ago, concerning co-management of Jackson.
"The State did not even bother to notify the tribe beforehand," said Michael Hunter, chairman of the Coyote Valley Band of Pomo Indians. "This makes me question the State's seriousness about co-managing ancestral lands."
These are not the Timber Harvesting Plans (THPs) challenged in 2021 and 2022 by Forests Forever and other advocates: The Mitchell Creek, Little North Fork and Boundary Creek THPs were shelved by CalFIRE in May.
But CalFIRE's resumption of four paused THPs—Red Tail, Soda Gulch, Chamberlain Confluence, and Caspar 500—has shattered trust held by forest defenders that the agency was taking seriously their concerns while co-management discussions were underway.
See our Resources section below to read the recommendations of Jackson's own advisory group on what co-management should look like.
We demand a halt to all logging, as well as roadbuilding and herbicide use, at Jackson until the forest's new management plan is in place. Take action today!
For the forests,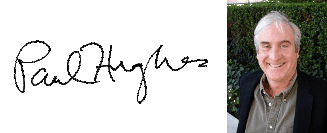 Paul Hughes
Executive Director
Forests Forever
Forests Forever is Hiring!
Know anyone looking for work
in the Bay Area?

If you know anyone who might be interested please send them our job links
or invite them to call (415) 974-3636 today!