Several recent upbeat developments in the campaign to save Jackson State Forest in Mendocino County have raised new hopes of a brighter future for the taxpayer-owned redwood forest.
If you are one of the Forests Forever supporters over the years who have written letters or emails, phoned or donated toward our Jackson efforts, thanks! There is fresh evidence that our voices are being heard!
The most recent development took place Mar. 2 when state Sen. Mike McGuire (D-North Coast) came out in favor of leaving stand the largest trees at Jackson and of supporting an early, and potentially substantial, overhaul of the forest's management plan.
Take action today to thank Sen. McGuire for his strong leadership on Jackson, and urge him to take the steps necessary to finish the job!
"I'll just be honest. I'm a firm believer that we shouldn't be cutting these large trees in (Jackson) any longer," McGuire said at a town hall meeting. "I believe that the model... for (Jackson) is antiquated (and) in these modern times I'm not exactly sure what the forest is demonstrating...."
Jackson Demonstration State Forest, 49,000 acres and just 150 miles north of San Francisco, was purchased by the State of California in 1949. But in the decades since then Jackson's recovery has been slowed by industrial-style timber extraction sponsored by the self-same government agency—CalFIRE—that is tasked with enforcing California's forest-protective logging laws.
Forests Forever and its allies have challenged two recent Timber Harvest Plans at Jackson—Little North Fork and Mitchell Creek—that together comprise about 1000 acres. Apparently the threat of litigation to halt the planned logging, as well as tree-sits, rallies and general outcry from area tribes and citizens, has prompted CalFIRE to hit Pause on its logging plans.
McGuire's broad-minded stance followed actions in recent months by the Mendocino County Supervisors, and a request to the state Board of Forestry by former CalFIRE Director Thom Porter, calling for revisiting Jackson's management plan with an eye to carbon sequestration and tribal co-management of the forest, among other issues.
Contact Sen. McGuire today and thank him for taking bold action in favor of preservation! Urge him to follow through on Jackson!
For the forests,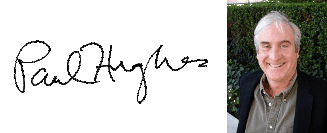 Paul Hughes
Executive Director
Forests Forever