In the face of sustained and growing public outcry CalFIRE on May 28 killed three of its most controversial logging plans at Jackson Forest.
These Timber Harvesting Plans (THPs) spanned 1479 acres—more than two square miles—of publicly owned redwoods on the Mendocino coast.
This victory is due to the many concerned citizens who wrote, called, and emailed public officials over many years. Not to mention the tireless tribal leaders and front-line activists who organized rallies and tree-sits and otherwise gave their time and energy to bring us this far.
If you were one of those who took action to further the effort, give yourself a big pat on the back. Thank you!
The Mitchell Creek, Little North Fork, and Boundary Creek THPs threatened to inundate salmon streams with tons of silt, destroy nesting sites for endangered species, and pump tons of carbon into the atmosphere.
Forests Forever has opposed industrial-style logging at Jackson Demonstration State Forest as early as 2001. We were a co-plaintiff in a successful 2003 lawsuit that extended a stay of logging at Jackson until 2010.
At the bottom of this e-Alert, under "Resources," you can read Forests Forever's comments formally challenging all three of the cancelled THPs.
While these three plans are gone there is every reason to expect that CalFIRE (California Department of Forestry and Fire Protection) will attempt to resurrect some form of them in a future season.
For this reason Forests Forever and its allies are demanding a moratorium on logging at Jackson until a new management plan can be rewritten—one that will also satisfactorily address the State of California's expressed aim to co-manage Jackson with tribes such as the Coyote Valley Band of Pomo Indians.
For the forests,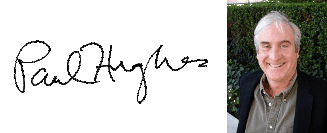 Paul Hughes
Executive Director
Forests Forever