The fight to save Jackson State Forest in Mendocino County is rapidly becoming the biggest forest-defense battle in a generation.
Not since the sprawling controversy over Headwaters Forest on the North Coast has the nation witnessed a more-galvanizing struggle.
One key difference between the two controversies: Headwaters' ancient redwoods stood on privately owned land, while Jackson 49,000 acres of redwoods are 100 percent owned by California taxpayers. Yet Jackson is being logged by the very state agency entrusted with enforcing California's forest-protection laws.
Contact California officials today and demand that they support a new policy direction for publicly owned Jackson Forest. Jackson should be saved, not logged!
For nearly a year Forests Forever and key allies have kept CalFIRE on the defensive. We have filed comments challenging Timber Harvest Plans at Little North Fork and Mitchell Creek. Frontline activists have kept up the pressure with protests and tree-sits at Jackson, while others have produced media articles and other organizing.
As a result, CalFIRE has repeatedly delayed its latest timber harvest start dates, apparently fearing litigation by citizens groups.
All this comes against the backdrop of a worldwide extinction crisis and an unfolding climate catastrophe termed "code red" by U.N. Secretary-General António Guterres. "The alarm bells are deafening, and the evidence is irrefutable. Greenhouse gas emissions from fossil fuel burning and deforestation are choking our planet and putting billions of people at immediate risk."
The time has come to up the heat on the state officials responsible for managing Jackson Forest's redwoods—the most carbon-absorptive forest type in the world. The time has come to change the mission of Jackson formally and officially—away from a timber-extraction demonstration forest to one devoted to restoration, wildlife habitat, carbon sequestration and recreation.
Let your state officials know that you expect them to take Jackson off the timber chopping block and place it among the state's protected reserves.
For the forests,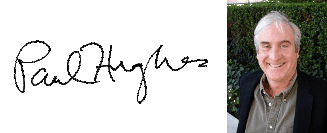 Paul Hughes
Executive Director
Forests Forever
Our action alert in May 2021 briefly described two Timber Harvest Plans—Mitchell Creek and Little North Fork—we are challenging, starting with public comments.
Way back in 2002-3 Forests Forever generated a slew of press hits, which helped bring the existence and plight of Jackson Forest to the awareness of many people for the first time. Here's the very first, which appeared in the San Francisco Chronicle on Nov. 28, 2002.
Anyone who doubts the North Coast has been hard hit by logging since the early days might want to take a look at this map showing completion dates, actual and projected, for timber cuts in the Jackson region just within recent decades.