Defending California's forests since 1989
Forests Forever was founded in 1989 during the historic campaign to save the Headwaters ancient redwood forest in Humboldt County, California. Our efforts helped galvanize the broad-based public awareness and outcry that led to that and other forest victories across the state.
For more than 25 years we have been rallying Californians in defense of the state's 17 million acres of woodland ecosystems and watersheds through year-round education, grassroots organizing, litigation, work in elections, and executive-branch and legislative advocacy.
In 2014 Forests Forever spent a great deal of effort playing a leading role in what has become a momentous struggle to fully realize what is our latest—and could be our last—great opportunity to thoroughly overhaul California's broken system that regulates logging practices.
Two years earlier the governor had signed into law A.B. 1492, which provided both a mandate and a funding source for urgently needed logging-practice reform. Our struggle? To prevent Big Timber from hijacking these funds and steering this once-in-a-lifetime reform chance the industry's way. Their approach was to eliminate transparency and prevent participation and oversight by diverse stakeholders and the public.
We turned our attention to ensuring that the objectives enshrined in our earlier-sponsored bill A.B. 875 were to be funded by the new revenue stream. A.B. 875 would have established forestry pilot projects that would develop a uniform approach for gauging and then regulating logging's impacts on soil, wildlife, and water.
This "cumulative watershed effects" assessment has been a fundamental requirement of the state's forestry laws, but honored only in the breach for some 40 years.
With letters and calls from our many supporters, coupled with the relentless pressure of our advocate, state officials have begun to listen. They have inserted pilot-project-friendly language into the charter documents that guide the reform efforts. To make sure this step isn't merely lip service—a facade without proper pilot projects—we are keeping up the fight.
Forests Forever also spent much of 2014 raising awareness about a major flaw in California's cap-and-trade program for reducing greenhouse gas emissions. Sadly, the new program creates perverse incentives to clearcut forests.
Brought about under the landmark 2006 law A.B. 32 and administered by the state's Air Resources Board (ARB), the cap-and-trade program includes a protocol that effectively regards forest clearcutting and the logging of old-growth trees as a good thing. Under the protocol timber companies can earn carbon credits worth millions of dollars, while clearcutting their lands more-or-less as usual.
The statewide marketplace set up by the ARB allows industries to trade forest-based carbon offset credits as though they were stocks and bonds, enabling industrial emitters of CO2 to meet their targeted greenhouse-gas emissions levels without actually reducing anything — except for trees in 20-to-40-acre parcels of clearcut land! Our struggle to bring this issue to the fore continues.
Forests Forever fought against two federal bills in 2014 that would have undercut forest protections in California and other states. U.S. Rep. Bob Bishop (R-UT) introduced H.R. 1459, the "No More National Monuments" bill in response to Pres. Barack Obama's use in March of the Antiquities Act of 1906 to elevate California's 1665-acre Point Arena-Stornetta Public Lands area to its new federally protected status as part of the California Coastal National Monument.
We also opposed Rep. Tom McClintock's (R-Roseville) plan to "salvage" thousands of acres of forest left in the wake of 2013's Rim Fire. Such timber extraction would have destroyed natural wildlife habitat across more than 400 square miles of forest in and around Yosemite National Park.
Thanks in part to the efforts of Forests Forever and its members neither H.R. 3188, the "Rim Fire Emergency Salvage Act," nor H.R. 1459 ("No More Monuments") saw passage.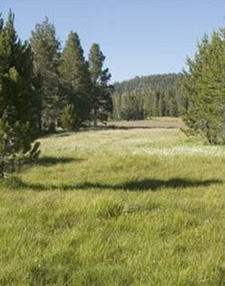 Previously, Forests Forever scored a major win in 2012 when supporters of state Senate Bill 455 struck out all of its language proposing vast, new "Watershed Timber Harvest Plans" (WTHPs).
The bill's WTHP provisions were sweeping in scope and scale, effectively reducing oversight by underfunded agencies on logging activities for periods of 20 years per plan. The bill was laden with vague, meaningless, and unenforceable environmental provisions and would have created logging plans of 100,000 acres or more.
These are a few of the more-recent examples of Forests Forever's advocacy work, at all levels of government, as well as in the public-education arena.
Forests Forever is a California non-profit corporation operating under IRS code section 501(c)(4). Our Federal Employer ID Number is 68-0201338. The Forests Forever Foundation, a 501(c)(3) organization founded in 1998, carries out research, litigation, public education and administrative advocacy. Its Federal Employer ID Number is 94-3244942.Both organizations are governed by a volunteer board of directors, with each member elected to a three-year term.
Over the years Forests Forever and/or Forests Forever Foundation have been co-plaintiffs in successful litigation at the state and federal levels, sponsored legislation that was signed into law (for example, Assembly Bill 1504, authored by Assemblymember Nancy Skinner, which seeks to quantify how much CO2 is sequestered by California's forests), published a book ("Forests Forever: Their Ecology, Restoration and Protection") now on the shelves in almost 1000 libraries worldwide, and educated and activated thousands of California citizens in the cause of protecting their state's forests.
Contributions to Forests Forever Foundation are tax-deductible. Contributions to Forests Forever, however, are not because it engages in grassroots lobbying and electoral activity.
Thanks for your interest — and vital help — in our work!
Our mission: To protect and enhance the forests and wildlife habitat of California through educational, legislative, and electoral activities.
©2014 Forests Forever. All Rights Reserved.