After the flurry of shopping that kicks off the holiday season starts to subside, #GivingTuesday! is a great way to celebrate the spirit of giving with contributions to the causes we all care about.
Now more than ever we need your support!
Here are just a few of the grassroots campaigns we can continue to organize with your support:
Halting the industrial-scale logging operations currently slated for This 49,000-acre public forest was acquired by the State of California in 1949 after it had been stripped of its best timber. Although Jackson Forest as a whole has been extensively logged over the last 170-odd years, very substantial areas within the forest have begun to develop old-growth characteristics valuable not only for recreational use and as habitat for rare species, but also for water quality, carbon sequestration, wildfire control, and more. However the logging now being conducted at Jackson by CalFIRE is anything but the "restoration" forestry that the charter of this publicly owned forest would suggest. We want to see this kind of industrial-scale logging activity stopped until Jackson Forest's overall management and purpose can be reexamined and recalibrated to reflect the wishes of all public stakeholder interests involved, not just those of the timber industry.
Driving science-based approaches to forest policy in California. Issues such as salvage logging and dirty biomass electricity generation continue to inflame our public debates about forestry. Myths abound when it comes to what constitutes "green" and sustainable energy and how best to protect our communities in the face of worsening wildfires. Forests Forever will continue to follow the science, keep you informed and push for policies that will work for our communities and for healthy and beautiful forests.
Protecting some of California's most vulnerable forests and waters—"30 by 30." We have an unique opportunity to speak out right now in favor of protecting California forests, wildlands and waters under the visionary "30 By 30" campaigns now underway at both the state and federal levels. These sweeping and long-overdue efforts would protect and preserve at least 30 percent of the state's and nation's lands and coastal waters by 2030.
For the forests,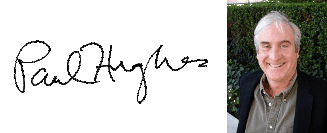 Paul Hughes
Executive Director
Forests Forever
P.S. Want to show your support immediately? That's great! Forests Forever is overwhelmingly community supported, which means that we rely heavily on your contributions. This enables us to operate independently from corporations and ad revenue so we can move boldly and independently whenever the need arises.