pictured: Whooping crane
America's most effective and popular wildlife conservation law is now poised to make a comeback after its worst weakening since it was enacted in 1973.
Under friendly new management in the White House, the Endangered Species Act (ESA) must now be fully recovered. And—in the increasingly urgent context of both global warming and a worldwide extinction crisis—the ESA must be strengthened.
Write or call your U.S. legislators today, urging them to take strong action to promptly recover the Endangered Species Act and make it more effective than ever!
In its almost 50 years of existence the ESA has been instrumental in saving from extinction and/or recovering the overwhelming majority of species to which it has been applied, including the bald eagle, gray wolf, Key deer, black-footed ferret, sea otter, peregrine falcon, and many others.
But Donald Trump dealt heavy blows to the act, including making it tougher to designate critical habitat on which recovering species rely, undermining the process by which government agencies establish whether environment-impacting projects will harm endangered species, and gutting many more vital procedural and scientific safeguards.
President Joe Biden on his first day in office aggressively set in motion the reversal of much of the damage Trump did to the ESA. But Biden can't save the ESA alone.
Needed now is a push from all of us, and our elected representatives, to maximize the speed and completeness of the ESA's recovery—including applying the tough remedies of the Congressional Review Act to undo the damage.
Contact your Representative and Senators today and urge them to take specific, powerful steps to bring back the Endangered Species Act!
For the forests,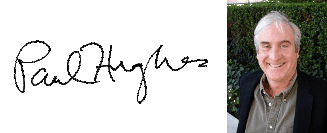 Paul Hughes
Executive Director
Forests Forever