A conservation victory momentous enough to come along only once in a generation has advanced a step closer to becoming reality.
Legislation to permanently fund the highly successful and popular U.S. Land and Water Conservation Fund (LWCF) on June 17 passed the Senate on an overwhelming 73-25 vote. Its companion bill in the House of Representatives, H.R. 7092, could come up for a vote before July 4.
Act now to give this historic conservation program the boost it needs to enjoy funding in perpetuity, free from routine plundering by Congress!
Since 1965 the LWCF has provided funding for projects in every state— over 40,000 grants for land and water acquisitions and maintenance and enhancement of recreational facilities that have benefited millions of Americans.
The LWCF has achieved its goals at no cost to the U.S. taxpayer; the LWCF is funded solely by a small portion of offshore oil and gas leasing royalties.
The fund has generally enjoyed strong bipartisan support—something nearly unheard-of in Washington, D.C., in recent years, especially where conservation and environmental issues are concerned.
While the Senate bill has now passed, at this writing the House bill has picked up 86 cosponsors, including backers in both parties.
Permanent funding ensures that some $900 million annually in funding would be made available to projects across the country, shielded at long last against raiding for unrelated expenditures.
Let's seize this rare convergence of political unity and public need to deliver a landmark conservation victory. Write to your representative today in support of H.R. 7092.
For the forests,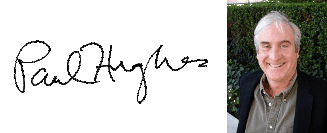 Paul Hughes
Executive Director
Forests Forever