After the devastating Wine Country fires of 2017, followed by 2018's Mendocino Complex fire and many others, it was tempting to imagine that we might not see any worse conflagrations for quite a while.
Then came the Camp Fire.
In November the inferno scorched 153,000 acres in Butte County, killing 85 people. Public interest in and political pressure for changes in forest management skyrocketed from already extreme to off the charts.
In the Camp Fire's wake came an array of official actions, some containing praiseworthy elements, others stupid and dangerous.
Forests Forever's greatest achievement in 2019 to date has been engaging with this fast-moving freight train of evolving public opinion, politics, and policy concerning wildfire and forestry.
We had our hands full fighting off forest assaults emanating unfiltered directly from Washington, D.C., including a regulatory change to greatly expand so-called Categorical Exclusions in order to expedite logging and roadbuilding on 80 million acres of the national forest system.
2019 was a building year and few of our most-ambitious efforts were fully realized; our experience has been that bringing about changes of the magnitude we seek usually takes years.
When our annual recap first went out in the fall 2018 the U.S. was about to go through a monumentally important mid-term election. And as we had fervently hoped, friends of forests, wildlife, and sound conservation policies helped deliver huge gains.
Your backing makes it possible for Forests Forever to continue to fight for California's forest ecosystems.
The Trump administration is still working in Orwellian fashion to turn every federal environmental agency and institution into the antithesis of what it is supposed to be and stand for.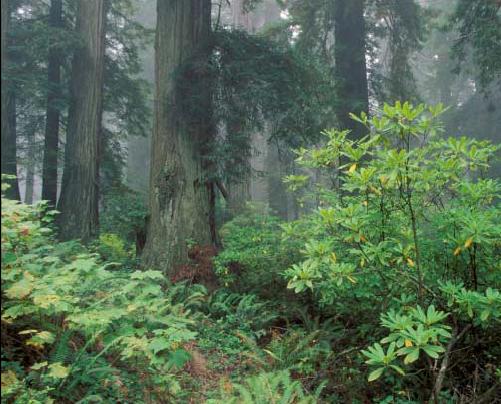 But California, as ever in these times, remains a bulwark against this tide washing in from points East. As the world's now fifth- or sixth-largest economy if it were a country, California cannot and will not be ignored.
And grassroots groups with a regional emphasis—and Forests Forever is California focused—are key to anchoring this resistance.
Forests Forever recently marked its 30 birthday. We were founded in the maelstrom of the most contentious forest-conservation fight in history—to save the then-largest stands of unprotected ancient redwoods, at Headwaters Forest on the North Coast. Today a public Headwaters Forest Reserve there comprises 7500 acres.
We remain the only non-profit group that works every day of the year to save and restore California's forests and wildlife through broad-based grassroots advocacy.
As California advances deeper and deeper through the current pall of wildfire smoke it has become obvious that a new era of forest defense and forest management challenges has begun.
In the 30 years since Forests Forever was founded, fortunately, some things have changed for the better. The overwhelming majority of state officials and politicians and basically all of the state's government agencies accept the science of global warming and its link to forest practices and they are starting to do something about it. (In their efforts many mistakes are still being made, including some big ones.)
But along with the considerable work we have left to do there is much potential for further progress and much beauty left to enjoy. With your continued help we will push ahead.
With sincerest appreciation,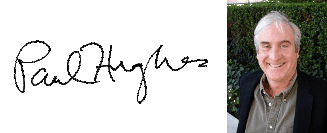 Paul Hughes
Executive Director
Forests Forever