Victories and unfinished battles of 2019
A decades-long legal mandate to properly assess cumulative watershed effects from logging in California gave rise to a Forests Forever-prompted two-year pilot project at Mendocino County's Campbell Creek. This attempt to develop consistent and transparent standards wrapped up this year having barely scratched the surface of what was needed. Intra-CalFIRE inertia and industry/agency resistance to promulgating regulations with real teeth were largely to blame.
But one to two more pilot projects are under discussion, and with persistence and unrelenting engagement we are certain a better result can be realized. It will take further efforts before we will be able to address the full array of cumulative effects from logging apart from wildfire's impact—effects on water quality, carbon sequestration, recreation values, wildlife, and more.
Most recently we fought to protect and strengthen Senate Bill 69 to safeguard timberland water quality and salmon habitat; it can still become law in 2020. And we're pressuring Congress to enact the PAW and FIN Conservation Act of 2019 (H.R. 4348 and S.2491) to fully reverse the Trump rollback of the Endangered Species Act.
Late breaking: On Oct. 25 the First District Court of Appeal in San Francisco reversed a lower-court ruling that had held up our hard-fought victory in 2017 to pass the Richmond Hills Initiative. This measure would protect from development some 430 acres of native oak woodlands, wetlands, and unspoiled open space in the East Bay hills near El Sobrante.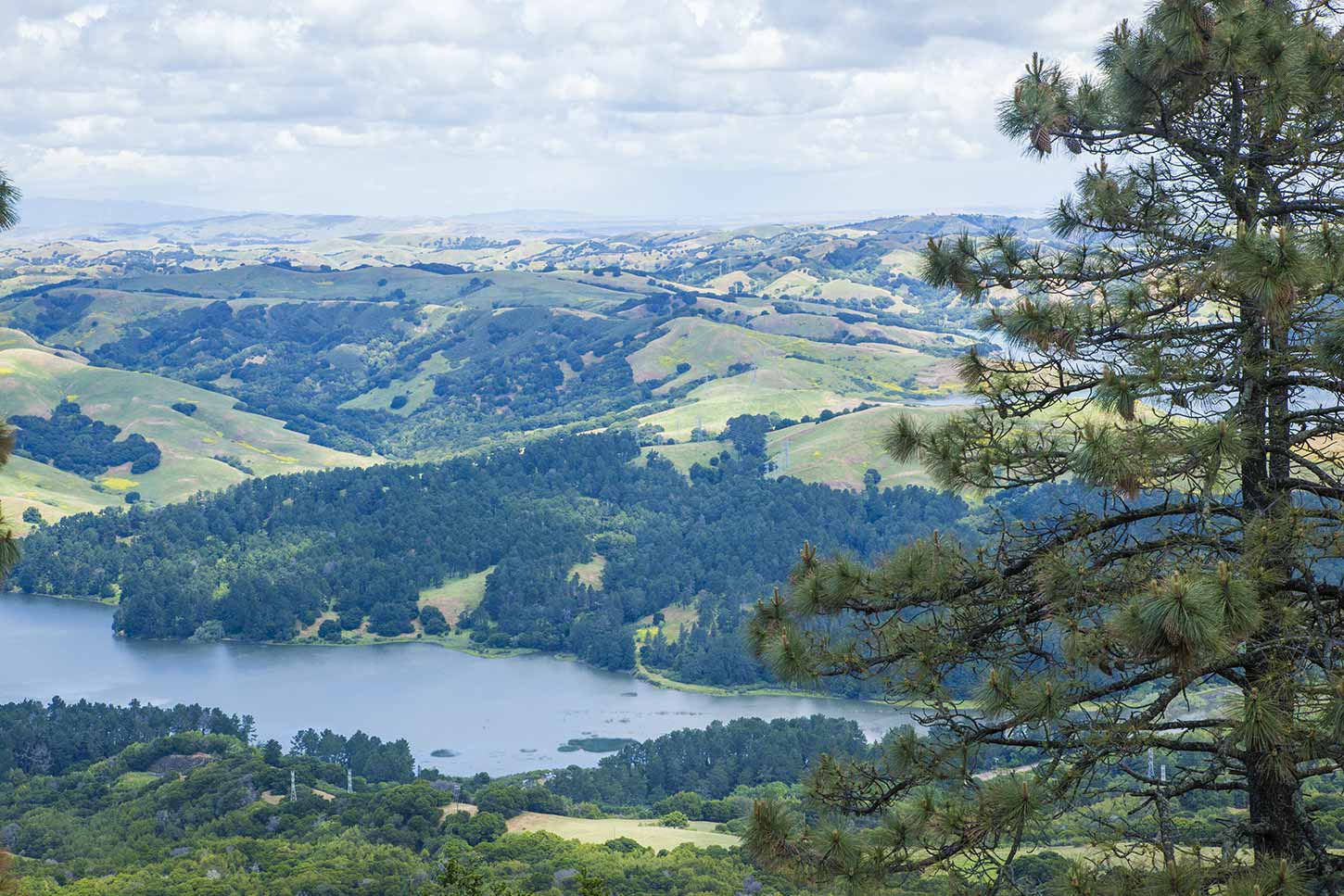 And in the category of multi-year efforts, our fight alongside our Lost Coast League allies to save Rainbow Ridge's stands of virgin Douglas-fir and associated prairies and hardwood forests picked up steam even as Humboldt Redwood Co. (HRC) began logging in the North Coast's Mattole River watershed.
With press releases, calls to action, and by bolstering a challenge to "sustainable" certification of HRC by the Forest Stewardship Council, we helped ratchet up awareness of what's at stake and to build pressure for preservation.