Challenges and opportunities ahead in 2020
Since 2016 there has been a marked shift in urgency for forest conservation, unquestionably on account of the constant outpouring of threats from Washington.
With the climate crisis increasingly apparent on every side, hotter and fiercer winds will no doubt fuel more infernos of record-breaking magnitude, and with them concomitant political and official responses. Forests Forever will need to be there to help apply calm, common sense, and the best science we can muster.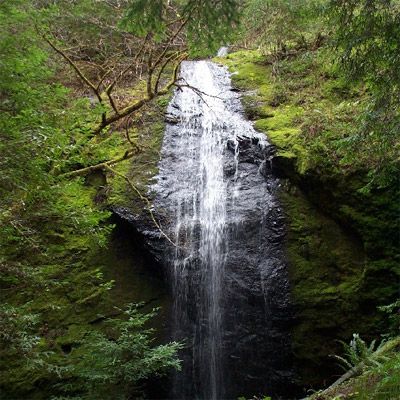 We have considerable experience in marshalling the policies and messages needed to enable forests to store more carbon, at the same time preserving and developing the other values that forests offer—clean and abundant water, wildlife, timber, and recreational resources.
Forests Forever was one of the plaintiffs who in 2003 won its case against CalFIRE, halting industrial-style timber extraction at Jackson State Forest for eight years. In the process we helped make this taxpayer-owned area today a prime example of how timber-producing redwood forestlands should be managed.
We must continue to promote Jackson as an example, but in the case of Rainbow Ridge we have a chance to demonstrate the principle, "First, do no harm." That struggle is about saving what little old growth forest we have left.
At Rainbow Ridge, further appeals of Humboldt Redwood Company's dubious "green" certification must be followed up, we must continue to insist that the company's owners—the Fisher family, owners of Gap Inc.—sell for conservation purposes or otherwise preserve their Mattole watershed holdings.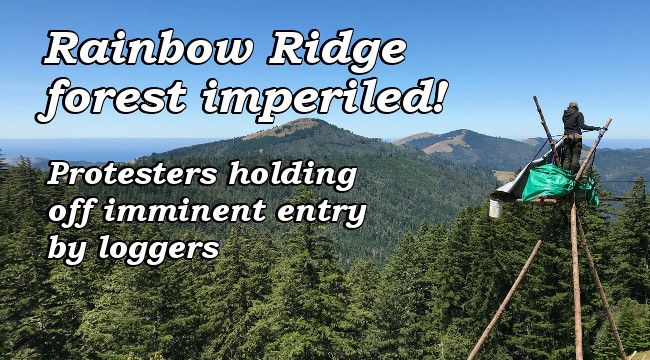 Logging can be done in a sustainable, selective way; we have always advocated for this. What we need to relinquish are the destructive and unnecessary practices of clearcutting and, worse, salvage logging. We will continue to fight to curb these outmoded practices.
More than ever, your continued financial support is essential to keep our important work moving forward.