Be an advocate for California's forests, water, and wildlife this #GivingTuesday November 27, 2018.
After Black Friday and Cyber Monday, please join us in defending California's forests by contributing to Forests Forever this Giving Tuesday.
The past year has seen many threats to our forests. We've mobilized grassroots pressure to oppose efforts to make federal land transfers to the states easier, to kill the popular and cost-effective Land and Water Conservation Fund, and to weaken the Antiquities Act of 1906.
Your continued loyalty and financial support will give us the staying power to keep pressing these and our other efforts forward. Please save the date and give generously this #GivingTuesday.
When Trump ordered a "review" of national monuments designated since 1996 and larger than 100,000 acres, it brought 27 monuments under scrutiny including seven in California—Berryessa-Snow Mountain, Cascade-Siskiyou, Giant Sequoia, San Gabriel Mountains, Carrizo Plain, Mojave Trails, and Sand to Snow (the first four are heavily forested). We helped limit the scope of this bogus attack and re-galvanized communities to speak out in favor of their beloved but now newly threatened public lands.
And we fought against the timber industry "wish list" bill, disingenuously named the "Resilient Federal Forests Act," H.R. 2936 which would expose millions of acres of protected roadless areas to destructive logging and road building, at the same time reallocating funding from environmental restoration to timber extraction.
Meanwhile, away from Washington there were other matters on our doorstep.
Forests Forever has teamed up with local activists in Humboldt County to save Rainbow Ridge, which contains the largest unprotected virgin Douglas-fir forest known.
Please strengthen and extend this important effort by giving generously this #GivingTuesday.
Hanging in the balance at Rainbow Ridge are extensive stands of unprotected and never-logged Douglas-fir forest and fire-resistant hardwoods, grasslands and rare, pristine wildlife habitat. San Francisco-based Humboldt Redwood Co. (HRC) filed an official notice to begin logging of 1000 acres of approved Timber Harvesting Plans of the storied area in the Mattole River watershed about 30 miles south of Eureka.
The area is located in California's remote Lost Coast region, earthquake capital of the continental U.S., where industrial timber operations such as those undertaken by HRC can be especially damaging due to the area's highly unstable soils and steep, landslide-prone terrain.
Forests Forever is also a pivotal player in the Campbell Creek Planning Watershed Pilot Project, which got underway in 2016 after our long insistence. The desired outcome of this project, taking place in a watershed near Fort Bragg, will be nothing less than to lay a foundation for reforming the state's broken logging rules, making them both more cost-efficient and environmentally effective.
And we have begun to lay plans with key allies at the state level to tackle the longstanding challenge of banning or restricting clearcutting in California in fresh and effective new foray.
We urgently need your ongoing financial support to enable Forests Forever to press ahead with this essential work.
It seems like everywhere you look these days another environmental crisis is looming, for the U.S. and the world.
But while the world and national stages currently present an alarming spectacle we clearly see reason for hope: At the local level ordinary people are getting organized, raising their voices and making positive changes—putting the brakes on threats to our quality of life, voting thoughtful and ethical new people into office, using the courts to check the juggernaut of destruction, and making a ruckus in the streets and halls of government.
And as you know, California is the epicenter of this movement right now. The Golden State is leading the fight for the planet and we're making headway.
Now rounding its 29th year of existence, Forests Forever is in a better position than ever before to press forward. We remain the only NGO that works all year long to defend and restore California's forests and wildlife through broad-based grassroots advocacy.
Help us continue the fight to protect and enhance the forests and wildlife habitat of California through educational, legislative, and grassroots organizing activities with your contribution this #GivingTuesday!
Thank you for your vital help in our work!
For the forests,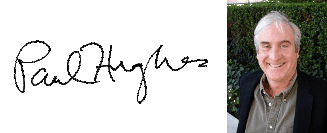 Paul Hughes
Executive Director
Forests Forever