CalFIRE recently announced that it intends to skip the customary environmental and public review process when the agency releases its promised Jackson Forest management plan.
This is a huge red flag with regard to CalFIRE's (the California Department of Forestry and Fire Protection's) intentions regarding transparency and resource protection on the 49,000-acre publicly owned redwood forest in Mendocino County.
The agency has been industrially logging Jackson Demonstration State Forest for decades and presumably intends to continue to do so under a new management plan. Yet CalFIRE says it will not be providing an Environmental Impact Report (EIR) covering the plan, despite the document's anticipated embrace of logging.
Take action to demand that CalFIRE open its new management plan to the basic level of public input and scrutiny provided for all such projects impacting the environment.
CalFIRE already had stiff-armed the conservation community and its tribal allies last year when, in the midst of negotiations with area tribes concerning cultural-resource protection and access at Jackson, the agency announced it would resume logging on four parcels in the forest.
(In 2002, in the course of conducting a broad-based grassroots campaign, Forests Forever and allies successfully sued CalFIRE over an inadequate Jackson management plan. We won and the suit helped to halt logging there for some eight years.)
Against a shaky backdrop of mixed messages from CalFIRE the announcement that a new management plan for Jackson will be issued sans environmental review per California law sends the wrong signal.
Join us in demanding that CalFIRE issue an EIR covering its upcoming Jackson Forest management plan!
For the forests,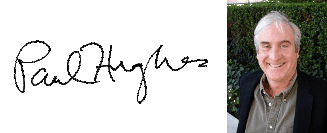 Paul Hughes
Executive Director
Forests Forever