A bill advertised as saving the world's most-massive trees from the effects of wildfire and global warming actually would weaken conservation protections for these legendary trees and could set a precedent harming many other ecosystems as well.
The perversely named Save Our Sequoias Act, H.R. 8168, authored by California Reps. Kevin McCarthy (R-Bakersfield) and Scott Peters (D-San Diego), could allow the waiver of key environmental laws in the name of an "emergency," potentially shutting out the public, environmental groups, scientists, and many other stakeholders.
The measure would place key forest-management decisions into the hands of a new non-transparent body called the Giant Sequoia Lands Coalition.
A rash of California wildfires in recent years killed many giant sequoias, which occur naturally only in California's Sierra Nevada range. But well-meaning concern over saving the sequoias does not justify suspending environmental laws such as the National Environmental Policy Act (NEPA), Endangered Species Act, and others.
Recently a coalition of some 80 conservation and environmental groups sent a letter to Congress urging it to stop this wrongheaded measure.
"This legislation would lead to rushed and poorly planned logging projects with major impacts on soil, streams, and wildlife that could result in increased wildfire risk and harm recreational opportunities and other uses," the groups wrote.
"Smart planning and public engagement as required by NEPA are integral to success, not a barrier to success."
Fortunately, this bill has not yet been voted out of committee and can still be stopped early in the legislative process.
Write to your members of Congress and other public officials today, urging them to oppose H.R. 8168!
For the forests,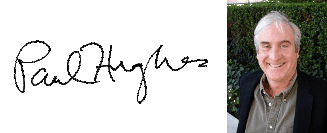 Paul Hughes
Executive Director
Forests Forever
The text and status of H.R. 8168 can be viewed here.
Read the letter opposing H.R. 8168, signed by dozens of conservation groups.
In this video Dr. Chad Hanson shows that wildfire typically produces abundant sequoia regeneration.