Dec. 1, 2020
We need your support more than ever this year!
The coronavirus pandemic is a tragic wake-up call—we cannot ignore the bigger picture any longer.
There is a direct correlation between the loss of habitat and the emergence of new diseases across the planet.
"We disrupt ecosystems, and we shake viruses loose from their natural hosts. When that happens, they need a new host. Often, we are it."
-David Quammen, author of Spillover: Animal Infections and the Next Pandemic
The next few years will have huge implications for public health, from stopping the spread of disease to mitigating the impacts of global warming.
Help us shape policies that are based in sound science! Through our year-round public education, grassroots organizing, and executive-branch and legislative advocacy we give the public a voice in these decisions. We reach thousands of citizens per year with our urgent message.
Save the Date
Dec. 1, 2020
For the forests,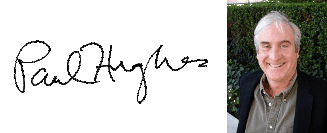 Paul Hughes
Executive Director
Forests Forever