pictured: Inyo National Forest, California
Millions of acres of America's national forests—pristine watersheds, threatened wildlife habitat, and prime recreation lands—would be opened to expedited logging, mining, fossil fuels extraction, and roadbuilding under a proposed rule recently unveiled by the Trump administration.
The U.S. Forest Service is seeking to justify this plunder of taxpayer-owned lands in the name of preventing wildfires. In the crosshairs: more than 80 million acres targeted for "treatment," of almost 200 million in the entire national forest system.
Take action today to stop this attack on our public forests and grasslands.
Much of the proposed activity would come in the form of forest thinning and post-fire salvage logging projects that the latest and best science has shown will not only deplete forest health and recovery but also in many cases increase the risk of larger and more-intense wildfires. Under the proposed rule change the amount of forest that could be logged without environmental review would be greatly increased.
Forest conservation advocates see the move as an attempted end-run around longstanding laws ensuring balanced management of public lands, as well as incorporating transparency and public input.
Not surprisingly, the paper and wood-products industry and their backers in Congress are delighted with the proposed rule.
"I'm thrilled to see the Forest Service taking such bold action to improve forest management," said Rep. Bruce Westerman (R-AR), who has introduced legislation that would streamline Forest Service decisions in ways similar to the Trump administration proposal.
Contact the Forest Service officials today and demand that they stop this unprecedented giveaway of the natural heritage of all Americans.
For the forests,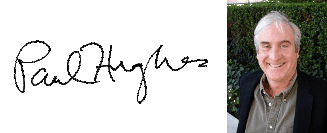 Paul Hughes
Executive Director
Forests Forever
The Trump administration's Forest Service has released proposed regulations aimed at weakening environmental analysis and public review of a wide array of extractive uses on the nation's 193 million acres of national forests. California is home to 18 national forests totaling some 20 million acres.
The pretext for this destructive step is wildfire prevention.
Yet studies have shown that industrial logging has been a major driver of more frequent and intense wildfire, through removing canopy, exposing soils and logging slash to direct sunlight and drying winds, and generally dessicating the forested landscape.
The Forest Service would accomplish this by "streamlining" procedures under the landmark National Environmental Policy Act.
For more info, see: