pictured: Klamath River
Green Diamond Resource Company has filed a Timber Harvesting Plan (THP) to begin clearcutting in crucial endangered species habitat. Green Diamond is one of the largest timber companies in California, with holdings of over 400,000 acres on the North Coast.
The Arrow Mills THP was filed by the company late in November 2018. If approved the plan would allow Green Diamond to clearcut 83 percent of the total 125 acres in the THP. The plan area in question— about three miles northeast of the town Klamath— contains steep slopes of up to 75 percent and landslide-prone terrain, as well as trees over 30 inches in diameter.
These forests play a vital role in providing habitat necessary to the survival of several rare and endangered species including the northern spotted owl, marbled murrelet, and the recently listed Humboldt marten.
Tell the California Department of Forestry and Fire Protection to protect endangered species and deny the Arrow Mills THP.
"The Arrow Mills THP will ... create massive dead-zones in marten connectivity and dispersal opportunities and could result in direct mortality and indirect mortality of Humboldt martens known to exist on Green Diamond lands and on adjacent conserved lands," said Rob Diperna, Forest and Wildlife Advocate with the Environmental Protection Information Center (EPIC), whose organization has led the fight for marten protections under the California Endangered Species Act (CESA).
Tell CalFIRE it must uphold the law! Unless Green Diamond changes the logging method specified from clearcutting the Arrow Mills THP will result in significant adverse cumulative impacts to the area and the unlawful "take" of (physical harm to or degradation of the habitat of) Humboldt martens, in violation of CESA. Barring these modifications CalFIRE is required by law to reject this plan.
For the forests,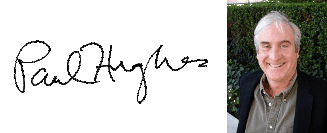 Paul Hughes
Executive Director
Forests Forever
CORRECTION:
Our Nov. 2, 2018, e-Alert ("Tell the Forest Service to do its job and protect our lands and waters") incorrectly stated that the National Forests cover almost 2 million acres across the U.S. This should have been 200 million acres.