Have you ever heard of an agarikon?
Neither had we.
And if you thought that was a typo and "unicorn" was intended, well you actually wouldn't be too far off the mark. Agarikon isn't mythical but it might as well be as it is extremely rare. It's a fungus that grows to about the size and shape of a beehive and is found primarily in ancient Douglas-fir forests.
And as you probably have guessed, agarikon—along with fellow old-growth-dependent species such as Pacific fisher, Humboldt marten, Northern spotted owl, and others—is threatened by industrial logging. The locale is a fabled place in California called Rainbow Ridge.
One of our proudest achievements in 2018 was the role we played in helping to stave off logging set to go ahead at Rainbow Ridge, where is found some of the largest remaining unprotected primary, or ancient, stands of Douglas-fir on Earth.
We accomplished much more than this in 2018. We also fought to defend federal public lands and waters threatened by efforts to undermine the Land and Water Conservation Fund, to weaken national monuments and even declassify them, and to gut the nation's strongest wildlife-protection law, the Endangered Species Act.
Please contribute to keep Forests Forever pressing ahead on these and many other fronts on behalf of California's unique forests and wildlife habitat.
At the state level we helped shape the direction of forest management in the wake of unprecedented wildfires in California—most notably the Wine Country and Thomas fires in late 2017 and the record-breaking Mendocino Complex fire in July. These conflagrations captured headlines worldwide and impelled politicians, agencies, advocates, and the public to focus anew on issues ranging from tree mortality and drought to carbon sequestration and industrial logging's impacts on the state's forests.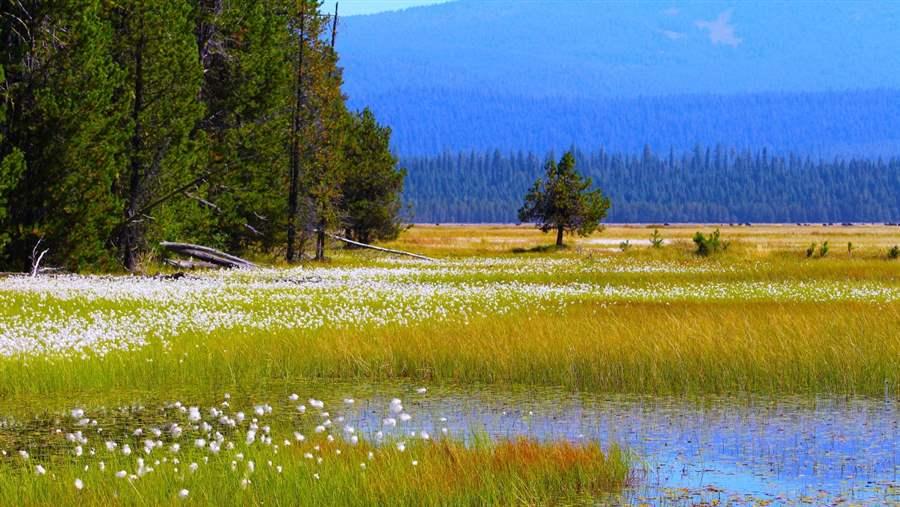 Forests Forever worked with ally organizations, the legislature, agency officials and, most importantly, the concerned public to help guide emerging fire and forestry policies toward sustainable, restorative goals—and away from capture by the timber industry and unduly profit-driven interests.
And still closer to home we pressed ahead in the next phase of a long-term campaign to conserve oak woodlands and waters in Napa County against the impacts of runaway vineyard development. And to shore up a victory from 2016, now under challenge in court, to protect the Richmond Hills' oak woodlands.
Meantime, also at the state level, we continue to participate in the management of the Campbell Creek Planning Watershed Pilot Project, which Forests Forever played a key role in establishing in 2016.
This project is tasked with studying Campbell Creek's cutover watershed and extracting all available data about this logging and its impacts, then assembling a first-ever system for assessing the cumulative effects of these activities on soil, water, wildlife and other environmental parameters. A finished approach then could be extrapolated to working forestlands across the state.
Richard Gienger, our advocate, is one of the 21-member working group of experts in charge of steering the effort, which will wrap up in the coming days.
Donate generously today to add to Forests Forever's successes in 2019 and beyond.
While the pilot project concludes, a forest that we helped recover in 2003 may now be about to begin an exciting new phase. Jackson State Forest, a 50,000-acre taxpayer-owned redwood forest on the Mendocino Coast near Ft. Bragg, was being logged intensively, including by clearcutting, by CalFIRE itself up until 2002.
Today Jackson boasts 55,000 board feet of standing timber per acre, a much greater volume than is found on comparable private industrial lands in the redwood region.
We met with Jackson's managers and other forest-protection allies, toured the forest and recovering areas and, with our peers, may soon move to apply a kind of cut-less-than-grows timber management now in place at Jackson to all statewide timberlands.
In two initially victorious local battles in which we took part we saw setbacks that have prompted a shift in tactics and have made us even more determined and hopeful as we go forward on both.
First came Napa County, where we were instrumental in qualifying a ballot measure that would establish no-cut buffers along streams, protecting them from silt and other contaminants caused by ripping out oak woodlands to plant them in vineyards. In the face of a lavishly financed PR campaign of deceit and lies by out-of-state developers and Big Ag, Measure C in June came within 641 votes of victory, even though it was outspent by millions. Later I'll indicate next steps on this front.
And the Richmond Hills Initiative, which would protect from development 430 acres of unspoiled oak woodlands and wetlands in the East Bay was sidelined by litigation, then in May a judge struck down the measure. We believe the law required him instead to order the Richmond General Plan revised, so an appeal soon will be filed.
At this writing we have just witnessed a potentially momentous mid-term election. The result showed how successful we can be in loosening the grip of the reactionary anti-environmental interests that have seized control of our government institutions, if we organize well and mobilize voters.
With this momentum concerned Americans will be pressing ahead vigorously in 2019, supporting ethical and intelligent new leaders, demanding that basic safeguards for our quality of life be maintained, and making noise in the streets and in the halls of power.
As you are no doubt well aware California is at the leading edge of this resistance. When Washington won't do the right thing California and its leaders have been energetic in writing their own playbook.
Forests Forever is now closing in on its 29th year of existence. More and more, conservation allies and citizens interested in bringing about change have sought our experience. Our grassroots-organizing and communications strengths have been solicited in local and statewide efforts.
We remain the only non-profit group that works every day of the year to protect and restore California's forests and wildlife through broad-based grassroots advocacy.
Richard Gienger, Forests Forever's principal advocate, is on the front line as well. He sits on the managing body of a potentially pivotal pilot project in forestry, the Campbell Creek pilot project discussed earlier. In this effort and others, Richard's work and ours together promise to bring about permanent and progressive changes in how we interact with and extract resources from forests.
We also are now well-established in the emerging and increasingly important arena of social media-organizing, boasting over 10,000 followers of our Facebook page—a greater number by far than most groups like us, and we regularly contact some 24,000 subscribers to our email alerts.
For a look at what's ahead in 2019, click here.
Your gift today will enable Forests Forever to continue to defend and restore California's forests and leave a proud legacy for the future.
In his recently released popular book "Enlightenment Now" Harvard cognitive scientist Steven Pinker makes a compelling and well-reasoned case that contrary to common perception the quality of life has gotten better, not worse, for most people over the last few centuries. For many parameters, ranging from nutrition and health to civil liberties to wealth to safety, he argues, life is gradually getting better for most human beings.
But while this trend may be real there is certainly no guarantee that it will continue. Humanity and civilization as we know it can fail and can succeed. And the latter can only happen if we don't surrender to despair and if we keep on fighting for progress.
Which brings us back to California. Recently deemed the fifth largest economy in the world if it were a country, and governed today by relatively environmentally enlightened and courageous political leaders, what place is more likely to lead the turning around of things?
And what better issue to forge the way than the one that arguably birthed the conservation movement in the 19th century—the saving of forests?
Let's push this Golden State leading edge on ahead with a passion-inducing issue at its forefront. We hope you'll help Forests Forever get this done.
With sincerest appreciation,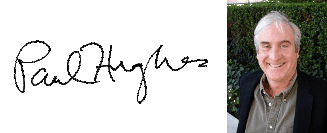 Paul Hughes
Executive Director
Forests Forever