In the face of a now-declared public health emergency we at Forests Forever want to let you know that we are monitoring the coronavirus pandemic crisis and are taking steps to ensure the health and safety of our staff, members of the interested and supportive public, and others who play a working or volunteer role in our organization.
In compliance with the public health directives announced just today our sole office, in Berkeley, will be shut down from 12:01 a.m. Mar. 17 through Apr. 7. From offsite—via email, phone and other electronic communications— we will continue to work unabated in advocating for the protection and restoration of forests and their many values and co-benefits.
We know you rely on Forests Forever to continue to be your advocate for the forests, and we recognize and enthusiastically embrace this role, now as we have since 1989.
One way you can help us further the work we do is especially safe and easy! If you are among those currently isolating yourself in your home or other private space, picking up the phone when we call affords you the latest update on our work, as well as a way to make an impact through placing a call or sending a message to one or more of the officials we are targeting in our current efforts.
While you're working to keep from spreading the virus you can spread the word: If you haven't already, be sure to follow us on Twitter, and be sure to check out our website.
We won't stop engaging the issues and keeping you informed of meaningful actions you can take throughout the year. Thanks for being a part of our team, and in the coming months stay safe, informed and active!
With deepest gratitude,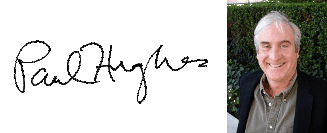 Paul Hughes
Executive Director
Forests Forever
P.S. For information about coronavirus and what you can do to step up your game to prevent its spread, check out web pages of the Centers for Disease Control and Prevention and the World Health Organization. Take a minute to watch this informative video on the subject.
And here is our latest action alert. Don't forget to contact your state legislator today!