While the world's beautiful and biodiverse tropical forests have continued to vanish due to fire, logging, and agricultural expansion most developed countries have barely lifted a finger to stop it.
Until now. A new bill would harness the State of California's enormous purchasing power to deny revenue to the juggernaut of tropical forest destruction. The California Deforestation-Free Procurement Act, A.B. 2002, would apply to all companies doing business with the state in products that contain "tropical forest-risk" commodities such as palm oil, paper pulp, tropical timber, rubber, cattle and soybeans.
Add your name in support of California's effort to help save our disappearing tropical forests!
Companies selling such products to the state would be required to certify that their production has not contributed to tropical deforestation.
"By introducing this bill we're giving California the opportunity to take real leadership in the fight against rainforest destruction by making our purchases — and our global impact — more transparent, more sustainable and more ethical," said Assemblymember Ash Kalra (D-San Jose), author of the bill.
"With our tropical forests increasingly at risk of fires like the ones we witnessed in 2019, we can no longer afford to ignore the global deforestation crisis.
"A.B. 2002 asserts our California values and extends environmental leadership to the protection of tropical forests, sending a powerful signal to global markets that illegal and destructive commodity-driven deforestation will no longer be tolerated."
Under the proposed law, companies will be required to provide precise details about the source of forest-risk commodities found in products that may be furnished to the state. AB 2002 would mandate state contracts involving forest-risk commodities to only go to companies with responsible practices.
Write to your legislators today asking them to co-sponsor the California Deforestation-Free Procurement Act of 2002!
For the forests,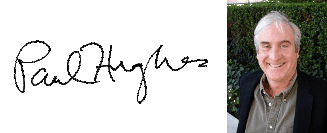 Paul Hughes
Executive Director
Forests Forever
Assemblymember Ash Kalra recently announced introduction of the California Deforestation-Free Procurement Act (A.B. 2002) here.
Organizational sponsor Friends of the Earth issued this press release.