The U.S. just drew one major step closer to strong and far-reaching protections for its mature and old-growth forests— the essential key to stemming the twin crises of climate chaos and species extinction.
On Earth Day 2022 President Joe Biden issued Executive Order 14072 calling on the U.S. Forest Service and the federal Bureau of Land Management to conserve mature and old-growth forests on federal lands across the country. This represented significant progress toward meaningful protections, but Forests Forever and its allies called on the Administration to broaden and strengthen its proclamation.
Our voices were heard. The Administration has now responded with a rulemaking process on the issue, for both agencies. Deadline for comments is June 20.
If you were one of the Forests Forever supporters who wrote to key agency officials, or donated to support our efforts, thank you!
Send in your comments to ensure the strongest possible regulations to protect mature and old-growth forests.
Trees older than 80 years must remain standing. Mature and old-growth forests are the most effective and cheapest way to remove carbon from the atmosphere and sequester this carbon in enormous quantities.
As if this weren't enough, conserving mature forests provides a myriad of co-benefits— cleaning and storing water, providing high-quality recreation opportunities, pumping dollars into local and regional economies, checking the spread of wildfire, and more.
Yet despite President Biden's order to protect them, at least 370,000 acres of older forests today are slated for logging. We must act quickly.
We have a once-in-a-generation opportunity to lock in permanent protections for these essential climate and habitat forests.
For the forests,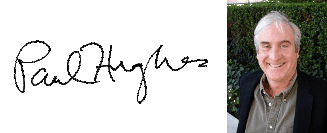 Paul Hughes
Executive Director
Forests Forever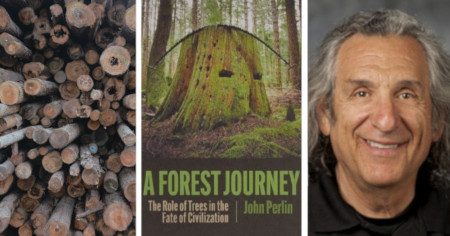 Log photo credit: © Garrett Grove
Get your copy of
"A Forest Journey"
at a 10% discount!
Forests Forever has teamed up with Patagonia Books as it brings out a recently enlarged and updated edition of the classic A Forest Journey: The Role of Trees in the Fate of Civilization by John Perlin.
In this acclaimed non-fiction work Perlin discusses how trees have changed the world over the last 385 million years, the central role of wood in the rise and fall of civilizations, humankind's destructive impacts on the world's forests over the last 6000 years, and why forests are vital for the survival of all of us today.
A Forest Journey was recognized by Harvard University as one of its One Hundred Great Books. Anthropologist and best-selling writer David Graeber compared it to "some Greek epic poem spanning 4000 years of civilization."
All proceeds will benefit Forests Forever Foundation, a tax-deductible non-profit organization.