Log photo credit: © Garrett Grove
Join us for
A FOREST JOURNEY
An evening with noted author John Perlin
Forests Forever Foundation is hosting two evenings with John Perlin this May in celebration of his recently enlarged and updated edition of A Forest Journey: The Role of Trees in the Fate of Civilization, published by Patagonia Books.
Join us in Berkeley or Novato to hear from John as he discusses how trees have changed the world over the last 385 million years, the central role of wood in the rise and fall of civilizations, humankind's destructive impacts on the world's forests over the last 6000 years, and why forests are vital for the survival of all of us today.
Following John's presentation he will be signing books.
Books will be available for a donation of 10% off the retail price.
All proceeds will benefit Forests Forever Foundation, a tax-deductible non-profit organization.
Already own a copy? You are welcome to bring it with you for John to sign.
A Forest Journey was recognized by Harvard University as one of its One Hundred Great Books. Anthropologist and best-selling writer David Graeber compared it to "some Greek epic poem spanning 4000 years of civilization."
Attendance is free but we request that you RSVP at the link below to help us in planning.
Tuesday, May 9, 2023
5 - 6:30 p.m.
Location: Sports Basement Berkeley
2727 Milvia St.
Berkeley, Calif.
in the Community Room
Thursday, May 11, 2023
6 - 7:30 p.m.
Location: Margaret Todd Senior Center
1560 Hill Rd.
Novato, Calif.
in the Auditorium
I would like to RSVP for 5/11 in NOVATO
We look forward to seeing you at an event!
For the forests,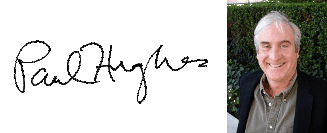 Paul Hughes
Executive Director
Forests Forever Foundation
Brought to you in partnership with