Grassroots funding and community action are powerful forces for good, especially in turbulent times. That's why Forests Forever participates in #GivingTuesday!— the global movement that inspires hundreds of millions of people to give, collaborate, and celebrate generosity.
This year Giving Tuesday is on Nov. 30th and we know that over the next 45 days you will likely be receiving hundreds of worthy requests. We urge you to include the forests—which give us so much—in your giving plans this year!
After
Black Friday

and Cyber Monday
Please save the date

From the air we breathe and the water we drink to the myriad ways they boost our economy through tourism and recreation—California's rich carbon-sequestering forests are filled with bounty. Help us make sure they can continue to be a gift that keeps giving for generations to come!

For the forests,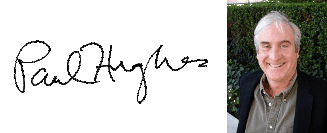 Paul Hughes
Executive Director
Forests Forever
P.S. Want to show your support immediately? That's great! Forests Forever is overwhelmingly community supported, which means that we rely heavily on your contributions. This enables us to operate independently from corporations and ad revenue so we can move boldly and independently whenever the need arises.