What if we all came together to protect and enhance the forests and wildlife habitat of California? We can!
Tomorrow is Giving Tuesday. As the giving season kicks off this is a great opportunity to get involved, to reflect, and to give back to the causes we care about.
Your contribution will help Forests Forever continue to press for sound policies that will ensure the future of California's forests. Now more than ever we need your support! As the devastating impacts of the climate crisis become more apparent and we see one new disaster after another hitting the news cycle with ever-increasing rapidity, never has it been more critical to stop the destruction of California's forests.
We urge you to dig deep and make a special #GivingTuesday contribution to help us continue this important work.
For the forests,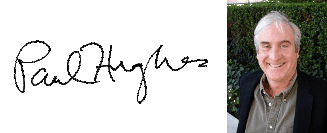 Paul Hughes
Executive Director
Forests Forever