The Richmond Hills Initiative
This measure would protect from development some 430 acres of undeveloped oak woodlands, marshes, and savanna in the El Sobrante Hills overlooking San Pablo Bay.
Native oak woodlands are fast disappearing in California, yet they arguably constitute the most valuable wildlife habitat of any forest type.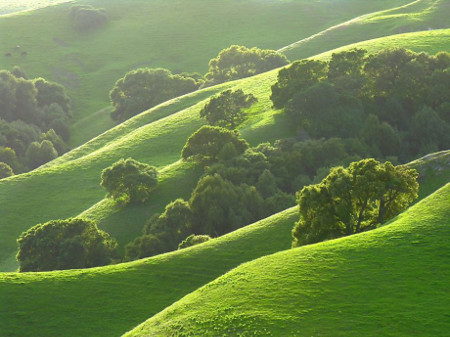 On Oct. 25, 2017 the First District Court of Appeal in San Francisco reversed a lower-court ruling that had held up our hard-fought victory in 2017 to pass the Richmond Hills Initiative.
A subsequent series of lawsuits to overturn the Richmond City Council's decision to adopt the protective ordinance all have failed; but recently a new legal challenge popped up. Forests Forever Foundation once again leaned in to support the legal defense, and we're confident we will prevail here as well.
In the meantime these green hills remain in their natural state, unscarred by bulldozers.