Save the Date
Dec. 1, 2020
For over 30 years we have been rallying Californians in defense of the state's 17 million acres of woodland ecosystems and watersheds.
Our work to protect forests isn't just about saving trees. Our efforts also safeguard clean air and water, wildlife habitat and biodiversity, and the stability of our climate.
Now more than ever we need your support! Anti-conservation interests in Washington have placed our public lands in the crosshairs. Together we can stop senseless giveaways to extractive industries, but it will require your voice and your ongoing financial support.
Please save the date and make a contribution on Giving Tuesday— Dec. 1, 2020. Your backing makes it possible for Forests Forever to continue to fight for California's forest ecosystems.
For the forests,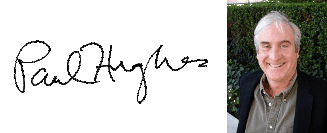 Paul Hughes
Executive Director
Forests Forever