Conservation history marked a triumphant new milestone on Aug. 4th when the Land and Water Conservation Fund (LWCF) permanent funding act was signed into law.
This victory marks the culmination of decades of effort by hundreds of conservation organizations, including Forests Forever, that have worked to safeguard funding for acquisition of and access to precious lands, waters, wildlife habitat, and recreation opportunities.
"Since the fund was established in 1965 it has relentlessly been raided by Congress for unrelated purposes," said Stephanie Darling, Phone Canvass Manager of Forests Forever. "Still, few conservation institutions in the world have enjoyed greater success and popularity than the LWCF."
Contact your legislators today to thank them if they voted for permanent funding for the LWCF.
The LWCF since 1965 has provided funding for acquisition of lands and waters and maintenance of key facilities, such as trails and interpretive centers, to allow for their enjoyment by the public.
In addition to providing the fund with its full $900 million per year in authorized funding, this measure provides $9.5 billion over five years toward the maintenance backlog for the national parks, a long-sought goal.
"This landmark conservation victory comes at a time when Americans are hungrier than ever for evidence that there is hope for the future," Darling said. "By making scenic vistas and ecologically rich and beautiful places accessible to the public we can all enjoy a better quality of life, present and future."
Tell your elected officials that you appreciate their efforts to make permanent funding for the Land and Water Conservation Fund the law of the land!
For the forests,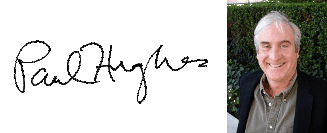 Paul Hughes
Executive Director
Forests Forever
This recent letter, signed by Forests Forever and hundreds of other conservation groups across the nation, spells out the case for LWCF permanent funding.
LWCF projects span the country. Click here to find some of the projects nearest to you.
Read this press release announcing the historic enactment of the Great American Outdoors Act.