From all of us at Forests Forever, a heartfelt thank-you to all of our friends, members, and allies in the effort to sustain the beauty and productivity of California's forestlands.
Today, #GivingTuesday, we need your support to defend California's forests!
With your help we'll be able to continue our work to protect and enhance the forests and wildlife habitat of California. Here's what you can do to help:
Help us get the word out on social media using our handle (@FORESTSFOREVER on Twitter) and the hashtag #GivingTuesday.
Share this link to our donations page bit.ly/39hP3oC showing your support for our cause on Facebook, Twitter, and Instagram.
For the forests,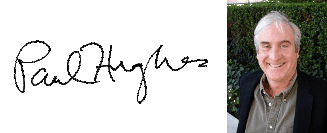 Paul Hughes
Executive Director
Forests Forever