pictured: Wolverine
Donald Trump's assault on the world's biological diversity has reached a dangerous new threat level.
His administration has unveiled the most aggressive attack on the Endangered Species Act (ESA) since it was signed into law in 1973. Recently finalized federal regulations would:
Make it harder to list new species and simpler to toss out those already listed;
Reduce safeguards for species designated as

threatened

;
Enable agencies to use

economic-impact data

when making species-protection decisions, even though the ESA explicitly states that these decisions must be made without regard to economic considerations;
Make it tougher to designate

critical habitat

for endangered species, even at a time when habitat loss is contributing most to their extinction;
Undermine the process by which government agencies must establish whether or not

environment-impacting projects

will harm endangered species; and
Downgrade

global warming

as a primary threat to species' survival and recovery.
We are among many conservation groups and NGOs calling this the Trump Extinction Plan. And we are fighting this rollback of protections for Earth's beautiful, diverse, and valuable life forms as we have never fought before. This comes at a time when extinction rates are sharply rising worldwide, with as many as one million species in imminent peril of vanishing.
An array of organizations and state governments are filing lawsuits to stop this new set of regulations from rolling out. But Congress can and must say No to the Trump Extinction Plan. Please urge your representative and senators to pass legislation that will protect and strengthen the Endangered Species Act as well as invalidate the Trump Administration's rollbacks.
For the forests,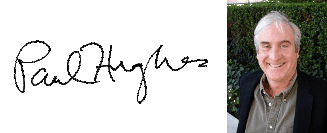 Paul Hughes
Executive Director
Forests Forever