Be an advocate for California's forests, water, and wildlife with a gift to Forests Forever on Giving Tuesday, Dec. 3, 2019.
#GivingTuesday is just three days away! Please celebrate this global day of giving by helping us continue the fight to protect and enhance California's unique and threatened forest ecosystems.
For 30 years now Forests Forever has been the only non-profit organization that works all year long protecting California's forests and forest wildlife through broad-based grassroots organizing.
Every day of the week (and on more than a few weekends) Forests Forever organizers interact directly with citizens of the Golden State. We make them aware of forest threats, as well as opportunities to undo damage already done to our forestlands by unchecked industry practices. We reach thousands of citizens each year with our urgent message.
Now more than ever we need your support! Conservation foes in Washington have stepped up their game of slighting the public interest in favor of Big Business, launching a myriad of rollbacks to protections of our national forests and monuments, clean air and water, and endangered species.
Together we can stop senseless giveaways to the timber industry. But to do so requires your voice and your ongoing financial support. We urge you to give a generous gift to support our efforts this #GivingTuesday.
For the forests,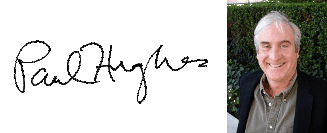 Paul Hughes
Executive Director
Forests Forever