Do you care about California's forests, wildlife and watersheds as much as we do? Then mark Giving Tuesday (December 3, 2019) on your calendar and join the roughly 500,000 people who supported causes all over the country that day in 2018-- because your contribution matters!
Save the Date
Keep us in mind.
With your support we can continue our work to restore and preserve California's forests through broad-based grassroots advocacy. There are many reasons why this work is important; here are just a few:
Forests are complex ecosystems that harbor

80 percent

of the world's species.
Forests

remove vast amounts of carbon dioxide from the air

and store it in their leaves, branches, roots, trunks and soils.

Forests not only give us oxygen

, but also provide clean, abundant water, and serene recreation opportunities.
About Forests Forever
For 30 years we have been rallying Californians in defense of the state's 17 million acres of woodland ecosystems and watersheds. We accomplish this through year-round education, grassroots organizing and social media, occasional litigation, and executive-branch and legislative advocacy at all levels of government.
Want to help out right away?
Want to show your support immediately? That's great! Forests Forever is overwhelmingly community supported, which means that we rely heavily on your contributions. This enables us to operate independently from corporations and ad revenue so we can move strongly and independently whenever the need arises.
For the forests,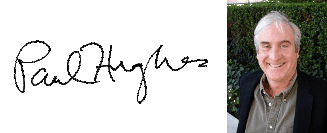 Paul Hughes
Executive Director
Forests Forever