A potentially historic opportunity to fix California's broken process for regulating logging practices hangs in the balance.
We need your help in demanding that key agency officials address the shortcomings in the reform process and get things on track.
Signed into law in 2012, Assembly Bill 1492 called for a more cost-efficient process for monitoring and enforcing the state's logging regulations. The bill also sought to identify more ecologically effective approaches to protecting water quality, watersheds and soils, wildlife habitat, and for carbon sequestration and forest restoration, among other public-trust values— as required by law.
With our members' help in writing letters and placing calls Forests Forever pushed for the implementation of a series of California pilot projects to carry out the bill. The first of these pilot projects— in the Ten Mile River's Campbell Creek watershed in Mendocino County— recently concluded. The results are disappointing.
The upshot: no workable solutions with policy or management implications, no concrete steps toward streamlining the regulatory process, and no identified steps toward making environmental standards more enforceable or effective.
While the agency management group has explored methods of collecting data sets, it has not undertaken the essential steps of standardizing scientific methods or terminology to form a consistent, accessible, and usable system for better overseeing logging's heavy impacts on land, water, and wildlife.
Apparently not cognizant of these shortcomings, key officials now seek to regroup and move to next steps under an "Ecological Performance Measures" working group devoid of meaningful public representation: a process guided by officials in state agencies already unduly under timber industry influence.
We must write to agency officials to demand an immediate "reset" to this regulatory reform process to get it back on track, free it from undue industry influence, and to ensure that A.B. 1492's commendable intent is carried out.
For the forests,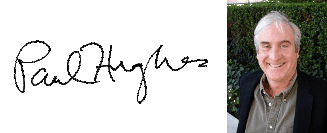 Paul Hughes
Executive Director
Forests Forever