Ryan Zinke: The wrong person to head America's key conservation agency
Self-proclaimed heir to the conservation mantle of Teddy Roosevelt, and a man who rode a horse to his first day of work in Washington, Zinke had tucked under his Stetson an abysmal rating of three percent (out of 100) from the national League of Conservation Voters for his lifetime voting record on environmental issues.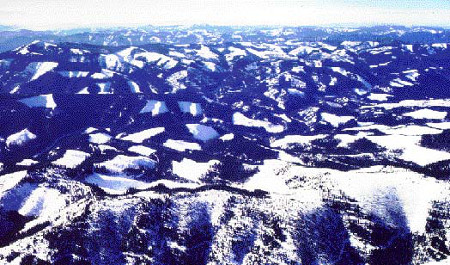 Now he would be entrusted with management of more than 500 million acres of our federal public lands, including vast forest resources in the national parks, in the national wildlife refuge system, and on other agency lands.
And everything he has done since he assumed his post on Mar. 1 has borne out our worst anticipations.
Ryan Zinke has torn away at the mission of the very department he has been hired to lead. Even as millions of trees in this country are dying from the direct and indirect effects of global warming Zinke has refused to acknowledge that climate change is caused by fossil fuel emissions and he has voted to scrap environmental safeguards related to logging on the national forests.
Zinke's cynically named "Resilient Federal Forests Act of 2015" was one of several schemes he promoted to turn management of U.S. public lands over to industry-dominated panels, which among other things would certainly have pushed logging up to unsustainable levels.
He has repeatedly attacked the Endangered Species Act and sought to weaken its protections for wildlife.
America's interior secretary should be a strong defender of our nation's wilderness areas, parks, forests, refuges and grasslands.
Ryan Zinke has been the wrong person for this job from the start!