Almost there! Logging-rule revise enters next round!
Dec. 15 Ukiah workshop needs big turnout online or better yet, in person!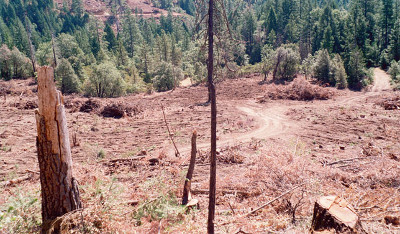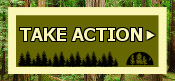 We stand at an historic crossroads in determining the conduct and regulation of logging in California.
For many years and over the course of numerous legal, legislative, and administrative initiatives, Forests Forever along with other organizations and activists has pursued meaningful reform of the state's forest practices.
On Dec. 15 in Ukiah the State of California has scheduled a public workshop to garner citizen input on a soon-to-be-launched process that could truly reform our ineffective and timber industry-dominated logging regulations!
Forests Forever has played a central role in shaping this process so far, and we have come a long way in the right direction. The culmination point is here. We urge you to attend the meeting in person to voice your concerns. Or, if travel to Ukiah is not possible, please attend via webinar. Click here for the official details.
In 2012 Gov. Jerry Brown signed A.B. 1492 into law, which established a one percent tax on lumber products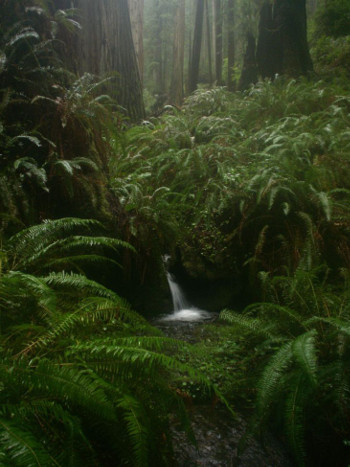 sold in the state. A key purpose of this new revenue stream was to set up a long-overdue system for measuring logging's comprehensive, watershed-scale environmental effects.
Relentless pressure by Forests Forever; its advocate in Sacramento, Richard Gienger; and you— with your many letters and calls— have convinced key officials to design and fund demonstration logging projects. These pilot projects should first nail down precise existing conditions in the forests, thereby steering an unambiguous, fact-based pathway toward both gauging and mitigating logging's many impacts to water, soil, wildlife, and more.
But key officials in state government have failed to respond— so far— to fully recognize, commit to, and allocate funds for transparency and public involvement in the process. Checks and balances must be set into place on the power and control of Big Timber! This is the public's money– the public has every reason to expect a meaningful role in determining its use toward actual timber reform!
After you have made plans to attend the webinar or in person, click here for suggestions on the messages you can convey when you speak!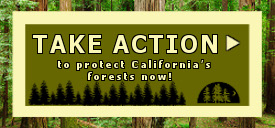 Speaking for the trees,

Paul Hughes
Executive Director
Forests Forever
RESOURCES:

Click here to review the very-latest detailed Draft Concept Paper describing the pilot projects as envisioned to date.
Watch the recording of the Oct. 14, 2015, workshop here. Forests Forever's Advocate Richard Gienger spoke on the Origin of the Concept (his comments begin at 18:48, below).

Click here to review the California Natural Resources Agency's rundown of the Timber Regulation and Forest Restoration Program.
Know anyone looking for work in the Bay Area?
Have sons or daughters looking for a job in The City?
Forests Forever is Hiring!

If you know anyone who might be interested please send them our link
https://www.forestsforever.org/jobs.html
or invite them to call (415) 974-3636 today!
©2021 Forests Forever. All Rights Reserved.