The time has come to protect Berryessa / Snow Mountain as a national monument!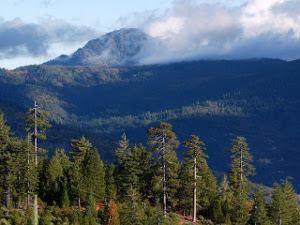 Just north of San Francisco Bay lies a 100-mile-long swath of stunning California wildlands. The 350,000-acre Berryessa / Snow Mountain region is home to mountain lions, black bears, river otters, tule elk, and bald and golden eagles, as well as rare plants found nowhere else in the world.
This rich, biodiverse area serves as an important source of clean drinking water for nearby cities and towns, as well as providing a broad array of recreation opportunities on its miles of trails, and open spaces, rivers, lakes, savannas and forests.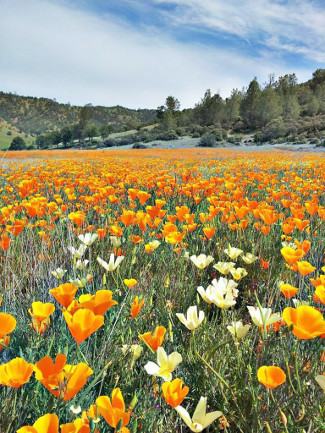 Several California members of Congress have for years sought protection for the region as a National Conservation Area, but Congressional gridlock has stopped these proposals in their tracks. Now the time has come to break the logjam!
Under the Antiquities Act of 1906 the President of the United States can set aside federal lands such as these without needing to wade through the legislative morass. Presidents since Teddy Roosevelt have set aside millions of acres of cherished lands, many of them among today's most beloved national parks.
Permanently protecting the Berryessa / Snow Mountain area would be a win for the local communities, their economies, and the environment.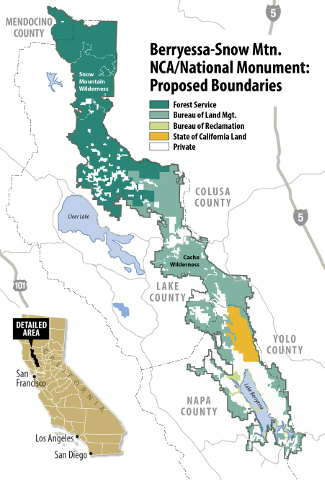 Urge President Obama today to use his executive powers to protect the Berryessa / Snow Mountain region as a national monument! Click here for letter-writing suggestions.
RESOURCES:
Like FORESTS FOREVER's Facebook page! Click here
Stay on top of the latest in forest news!
Like us on Facebook!



Following Forests Forever on Facebook is a great way to stay active and up-to-date on forestry issue.
Liking Forests Forever also helps us spread the word! The more of us who know about the urgent needs of our forests the stronger we are in Sacramento.
Help us make your voice heard by
joining us on Facebook today!
Know anyone looking for work in the Bay Area?
Have sons or daughters looking for a part-time job in The City?
Forests Forever is Hiring!

If you know anyone who might be interested please send them our link https://www.forestsforever.org/jobs.html
or invite them to call (415) 974-3636 today!
©2023 Forests Forever. All Rights Reserved.