Forests Forever Action Alerts
POSTED NOV. 6, 2014
This electoral brochure was produced and distributed solely by Forests Forever, Inc., an IRC 501(c)(4) nonprofit organization
FORESTS FOREVER ELECTION BULLETIN General Election, Nov. 4, 2014
VOTE for the FORESTS
Forests Forever urges you to vote on Nov. 4 in the General Election for candidates who have demonstrated their commitment to the environment. Help defeat politicians who will likely back Big Timber to the detriment of healthy forests, clean air and water, wildlife protection and sustainable energy solutions.
The most competitive races in the general election will take place in Southern California in Assembly District 65, where incumbent Sharon Quirk-Silva (D-Fullerton) faces a sharp challenge from Young Kim (R-Fullerton), and in District 42 where newcomer Karalee Hargrove (D-Twentynine Palms) is going up against Chad Mayes (R-Yucca Valley).
Not sure where you are?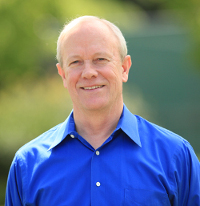 U.S. Congressional District 9 (Sacramento, Contra Costa, and San Joaquin counties): Incumbent Jerry McNerney (D-Stockton) has more than 20 years experience as a renewable energy expert and small businessman developing clean energy technology. He authored bills, passed by the House, to help train the next generation for green jobs, increase the efficiency of our electrical grid, and invest in infrastructure for electric vehicles. He co-sponsored the National Forest System Trails Stewardship Act of 2014. Info: http://jerrymcnerney.org/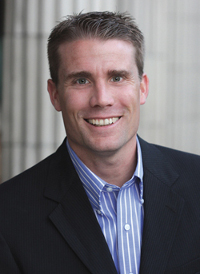 State Senate District 2 (Humboldt, Mendocino, and Lake counties): Sonoma County Supervisor Mike McGuire, the former mayor of his hometown of Healdsburg, believes in stopping dangerous plans to ship Northern California water southward, in re-opening shuttered state parks, and banning hydraulic fracturing ("fracking") by gas companies. He promises to fight to protect Northern California's rivers, watersheds and coastline. The California League of Conservation Voters (CLCV) also endorses him. Info: http://www.mikemcguireforsenate.com/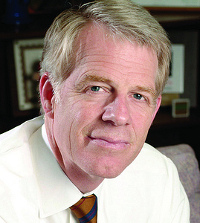 State Senate District 6 (Sacramento and Yolo counties): Incumbent Assemblymember Roger Dickinson (D-Sacramento) is a true champion of California's forests, wildlife, and water. Working with Forests Forever to author A.B. 1005, Dickinson helped restore full and fair funding for the California Dept. of Fish & Wildlife's timber-harvest inspections, whose budget had been gutted by former Gov. Arnold Schwarzenegger. Dickinson is running for the seat now held by California Senate President pro Tem Darrell Steinberg. The Sierra Club California and CLCV also endorse him. Info: http://www.rogerdickinson.com/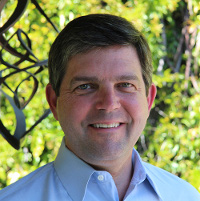 Assembly District 2 (Del Norte, Humboldt, and Mendocino counties): Mayor of Healdsburg Jim Wood is running on the Democratic ticket for environmental champion Wesley Chesbro's seat. He told his local newspaper he "would like to look at creating a renewed interest in environmental restoration" in the district, "in lieu of their traditional fishing and timber industries." Wood also campaigns against environmentally damaging illegal marijuana grows in state forests. The Yurok Tribe, Sierra Club and CLCV also back him. Info: http://www.jimwoodforassembly.com/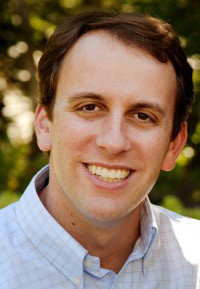 Assembly District 10 (Marin and Sonoma counties): Incumbent Marc Levine (D-San Rafael) has a proven environmental record with a 92 percent favorable score from the CLCV. He supported the banning of plastic bags in supermarkets because of the harm they do to fish and mammals, and, to protect the state's groundwater from chemical contamination, he opposes fracking. He faces Republican Gregory Allen in the general election. Info: http://www.marclevine.org/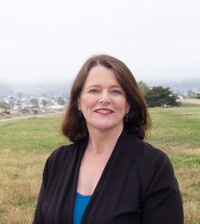 Assembly District 15 (Alameda and Contra Costa counties). Elizabeth Echols is running on the Democratic ticket for the seat being vacated by Berkeley Assemblymember Nancy Skinner. Echols has served as Director of the U.S. Green Building Council, Northern California Chapter, and endorses a fracking moratorium in the state. She promotes clean-tech jobs in underserved communities and champions reducing carbon emissions, enforcing air quality standards, and cleaning up our coastlines. She is dedicated to protecting parks and open spaces. Info: http://www.echolsforassembly.com/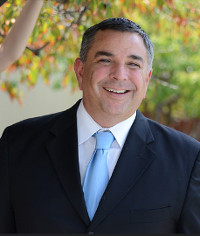 Assembly District 16 (Alameda and Contra Costa counties): Tim Sbranti, the Mayor of Dublin, is running as a Democrat against Republican Catharine Baker of Pleasanton to replace the seat of Assemblywoman Joan Buchanan (D-Alamo). He supports clean energy and laws to protect clean water. Both the Sierra Club Bay Chapter and the CLCV endorse him. Info: http://timsbranti.com/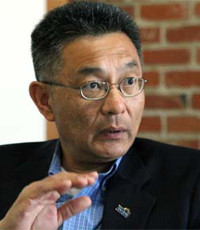 Assembly District 25 (Alameda and Santa Clara counties): San Jose City Councilmember Kansen Chu, an engineer and businessman, initiated legislation requiring citywide green building standards and a ban on plastic grocery bags. Now running as a Democrat against Republican Bob Brunton, Chu helped start the Berryessa Farmers Market. Chu is endorsed by Sierra Club Bay Chapter and CLCV. Info: http://www.kansenchu.com.
Assembly District 42 (Riverside and San Bernardino counties): First-time candidate Karalee Hargrove of Twentynine Palms is running on the Democratic ticket in a competitive race in a region of abundant natural beauty and natural resources. She says economic development "must be undertaken with community landscapes and cultures in mind." Info: www.karaleehargrovefor42nd.com/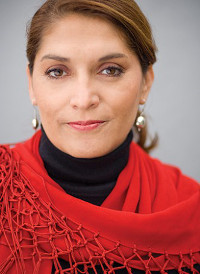 Assembly District 65 (Orange County): Incumbent Sharon Quirk-Silva (D-Fullerton), a mother, teacher, and former Mayor of Fullerton, has earned an 85 percent favorable voting score from CLCV. She is endorsed by CLCV and Sierra Club Angeles Chapter. Quirk-Silva faces Republican Young Kim (R-Fullerton) in a competitive race. Info: http://www.sharonquirksilva.com/
This electoral brochure was produced and distributed solely by Forests Forever, Inc., an IRC 501(c)(4) nonprofit organization