Urge wildlife guardians to protect the gray wolf!

In 2011 a lone gray wolf strayed from Oregon across the California border, making its species' first appearance in the Golden State since 1924.  Since returned to Oregon, OR7, as scientists called Journey, prompted attempts to designate the gray wolf, previously a key player in California's forest ecosystems, as endangered.

Californians believe gray wolves deserve to be designated as endangered species, yet the state's Dept. of Fish and Wildlife feels otherwise.

Forests Forever sides with those who want the gray wolf protected!

If ever wolves do re-establish themselves in the state they will be at the mercy of their human enemies with guns and snares.

Even as California refuses to classify wolves as endangered, the U.S. Fish and Wildlife Service (FWS) is taking another look at its controversial proposal to strip gray wolves of their endangered species status in the Lower 48.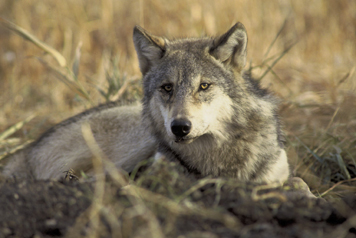 Your voice is needed to spur action!

March 27 is now the deadline for public comments on the issue, and it's imperative that Californians speak up for the wolves!  

If the State of California refuses to take a stand for these foremost symbols of the wild it's up to the Obama administration to protect the species. An outpouring of public comment could tip the federal government toward making the right decision.

The peer review is available online, along with instructions on how to provide comment and comprehensive links relating to the proposal, at www.fws.gov/home/wolfrecovery.
RESOURCE:
Read Matt Kettmann's story, "The Terrifying Wonder of Journey, California's Lone Wolf," in TIME.



Make a generous donation today!

©2021 Forests Forever. All Rights Reserved.