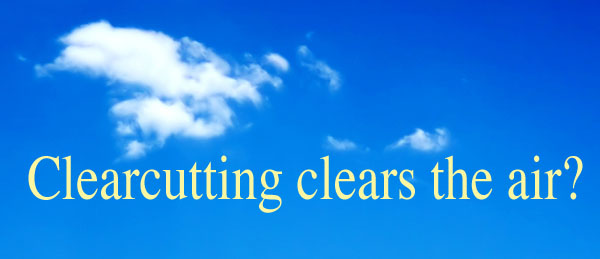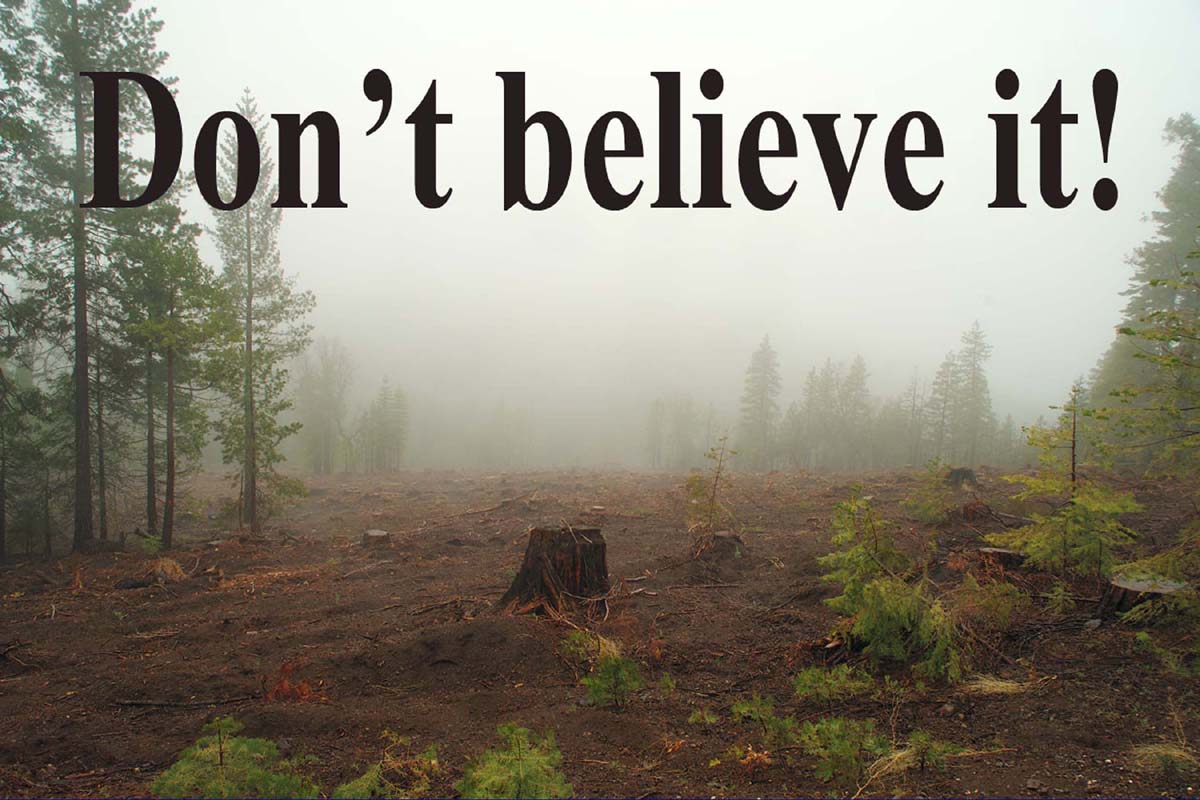 Please help us cut through the fog of Big Timber propaganda.
Since its inception in 1989, Forests Forever has been working tirelessly to prevent forest clearcutting. Halting the destructive practice of clearcutting – and its effects on habitat integrity, water purity, and air quality alike – continues to be one of our primary objectives.
Yet as demonstrated in a day of marathon public testimony in Sacramento on Dec. 16, before the California Air Resources Board (ARB), we are again facing formidable opposition from the timber industry.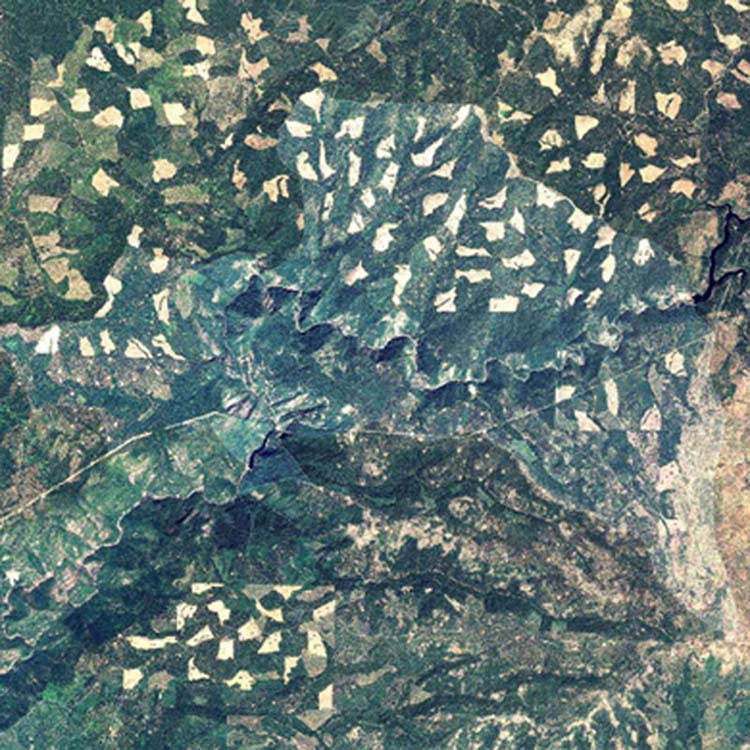 Giant landowners and timber cutters and their allies in the California Department of Forestry were able to convince seven out of 10 ARB commissioners to vote in favor of granting Big Timber clean-air credits for clearcutting – despite overwhelming evidence that CO2 emissions from clearcutting contribute substantially to global warming.
The seven commissioners refused to heed our warnings.
"We strongly urge the ARB to eliminate from the offset program the clearcutting of our forests as a way of sequestering carbon," testified Forests Forever Legislative Advocate Luke Breit at the hearing. He urged the 10 ARB commissioners to "add provisions to assure that forest projects do not result in the conversion of naturally managed (uneven-aged forests) into clear-cut plantations."
Despite an outpouring of public testimony in opposition at the hearing, the pro-clearcutting forces persuaded the ARB to condone an alarmingly bad practice.
The board voted to grant major timber companies such as Sierra Pacific Industries and Green Diamond Resource Company the right to profit from selling forest "carbon offsets" to industrial polluters unable to meet their statutory pollution-reduction goals under A.B. 32, California's landmark law to limit greenhouse-gas emissions.
And the board's vote will permit the timber companies to include clearcutting projects among the "offsets" sold. In the process, the timber companies stand to reap substantial windfall profits.
The ARB's action defies common sense and good science! In its rush to judgment in favor of the timber industry, the ARB has made an egregious error and needs to be called to account.
We stand ready to oppose the action in every available forum but we cannot make the case without your help.
Consider the challenge we are up against. Big Timber is spending millions to preserve its clearcutting privileges! We need your contribution to help us counter these powerful timber interests. Please help us confront this formidable task by donating to us as generously as you can.
As you know, we have spent much of the last two years working to prevent this deceptive maneuvering on the part of timber corporations. We have repeatedly alerted our supporters about the actions of timber companies seeking to preserve their clearcutting privileges. We saw this coming, and have been putting the issue before the concerned public.
Now we ask you to dig deep to help end once and for all a practice that should have been outlawed a decade or more ago.
We greatly appreciate your taking time to consider the consequences of clearcutting on California's environment, as well as the Earth's future. Your gift this season will be well spent on turning back the forces of forest destruction.
Thank you for your donation!