Letter Writing Tips

Print your name and address under your signature.
Make sure your letter is clearly legible and in your own words.
Ask for a response in writing, informing you how they will address your concerns.

H.R. 3188:
Ask your
Sample Comments on H.R. 3188:
Time is short please call or email today!
Contrary to a myth long circulated by the timber industry, salvage logging does not mimic natural fire, which leaves the affected trees' nutrient capital behind to be recycled in the forest ecosystem. Please oppose H.R. 3188, which perpetuates this myth to the detriment of forest health.
Congressman Tom McClintock's H.R. 3188 proposes to "salvage" thousands of acres of forest left in the wake of last year's Rim Fire in California. Please oppose the bill! Widespread salvage logging would destroy natural wildlife habitat across more than 400 square miles of forest in and around Yosemite National Park!
H.R. 1459:
Please join Forests Forever, the California League of Conservation Voters and others in opposing H.R. 1459.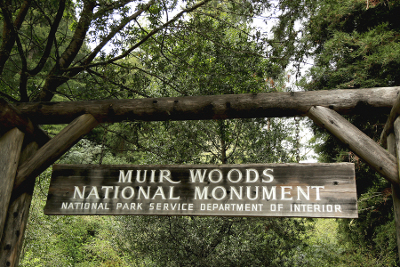 Currently the bill is before the Senate Committee on Energy and Natural Resources chaired by Mary Landrieu (D-Louisiana). Contact Landrieu now!
Also contact Senators Dianne Feinstein and Barbara Boxer and urge them to kill the bill in the Senate.
And add your name to the Credo Mobilize petition urging all Senators to reject H.R. 1459.
Sample comments on H.R. 1459:
Time is short please call or email today!

Please oppose H.R. 1459, which Congressional foes of wildlands conservation are promoting to undermine the Antiquities Act of 1906. This act allows presidents to bestow national monument status on some of America's most spectacular places. National monuments confer a high level of protection against development and extractive use, and often are a precursor to an area's eventual designation as a national park. Death Valley in California is a monument-to-park example.
National monuments are part of America's public trust. H.R. 1459 seeks to break that trust at great expense to the taxpayers. The Congressional Budget Office estimates that implementing H.R. 1459 would cost about $2 million over the 2014-2018 timeframe, and that additional studies required under the legislation would increase the cost of designating a new monument by about $300,000.
Please safeguard the Antiquities Act of 1906 by voting against H.R. 1459, which is an attack on national monuments. Presidents since 1906 have designated monuments to great acclaim, including Teddy Roosevelt (Muir Woods and the Grand Canyon), Woodrow Wilson (Dinosaur), Calvin Coolidge (Glacier Bay), Herbert Hoover (Arches and Death Valley), Franklin Delano Roosevelt (Channel Islands and Joshua Tree), Jimmy Carter (Denali and Kenai Fjords), Bill Clinton (Pinnacles and Carrizo Plain), George W. Bush (Papahānaumokuākea Marine National Monument), and Barack Obama (California Coastal National Monument).
©2022 Forests Forever. All Rights Reserved.